On the morning of October 26th, the signing ceremony of the cooperation project between Dawn Group and R&F Group was held at the headquarters of Dawn Group. Zhang Jinlong, Chairman of R&F Group(Shandong), and Yu Xiaoning, Chairman and President of Dawn Group, signed the contract on behalf of their companies, which marked the official opening of "a strong alliance and win-win cooperation" between R&F and Dawn.
Zhou Taofei, General Manager of R&F Group (Shandong), Wang Yankun, President of Yantai Urban Renewal Group of R&F Group, Wu Yugang, Gao Zhiguo, Deputy General Managers of R&F Group (Shandong) and their team; Yao Fuheng, Director of Dawn Group, Song Huidong and Wang Keyou, Vice President of Dawn Group, and their team witnessed the signing moment.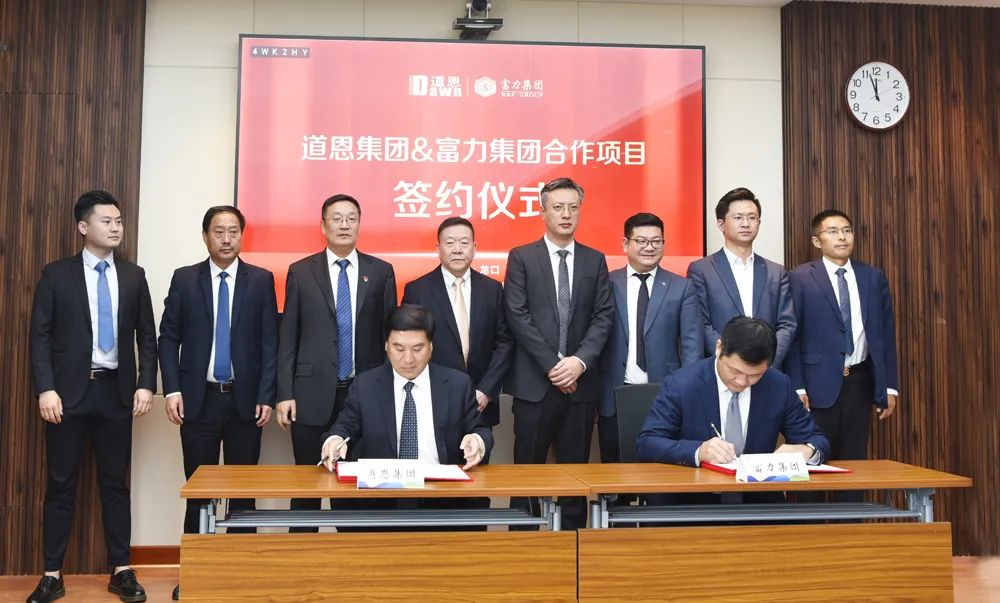 According to the project cooperation agreement, they will plan and construct a large-scale commercial and residential complex integrating the headquarters economic zone, a five-star hotel, and high-end talent apartments in Laishan District, Yantai City, which is committed to building a landmark project in Yantai City. Vice President Song Huidong introduced the location advantages, project overview, and future development prospects of the project. After signing the contract, the two companies communicated and shared their respective industries, resource advantages, future investment, and cooperation space.
According to reports, R&F Group is a comprehensive group that focuses on real estate development and diversified development in the fields of hotel development, commercial operation, cultural and sports tourism, internet industry and trade, medical care, design and construction, etc. Over the years, R&F has been adhering to the development strategy of "close to the pulse of the city and build a better life", and it is committed to becoming an international leading operator of a better life.
Vice President Song Huidong said that, as one of the top 500 private enterprises in China, Dawn has been actively developing financial real estate, tourism, and catering industries, and accumulated rich financial and social resources while cultivating the main business of new chemical materials. They hope to give full play to their respective resource advantages and brand effects, strictly abide by the principle of "high-standard planning and high-quality construction", truly turn the project into a high-quality project that makes the people satisfied and the government relieved", and contribute to the improvement of urban function, taste, and image.