Dawn takes positive actions in "favoring" high-end talents. On the afternoon of Dec. 17th, Dawn Group presented a lake-view house to Tian Hongchi, the foreign academician of Ukraine Academy of Engineering Science and general manager of Dawn Polymer. This was a practical action to implement the employment concept of "choosing the right talent, cultivating the talent well, placing the talent in right position, keeping the talent retained, and making the talent successful".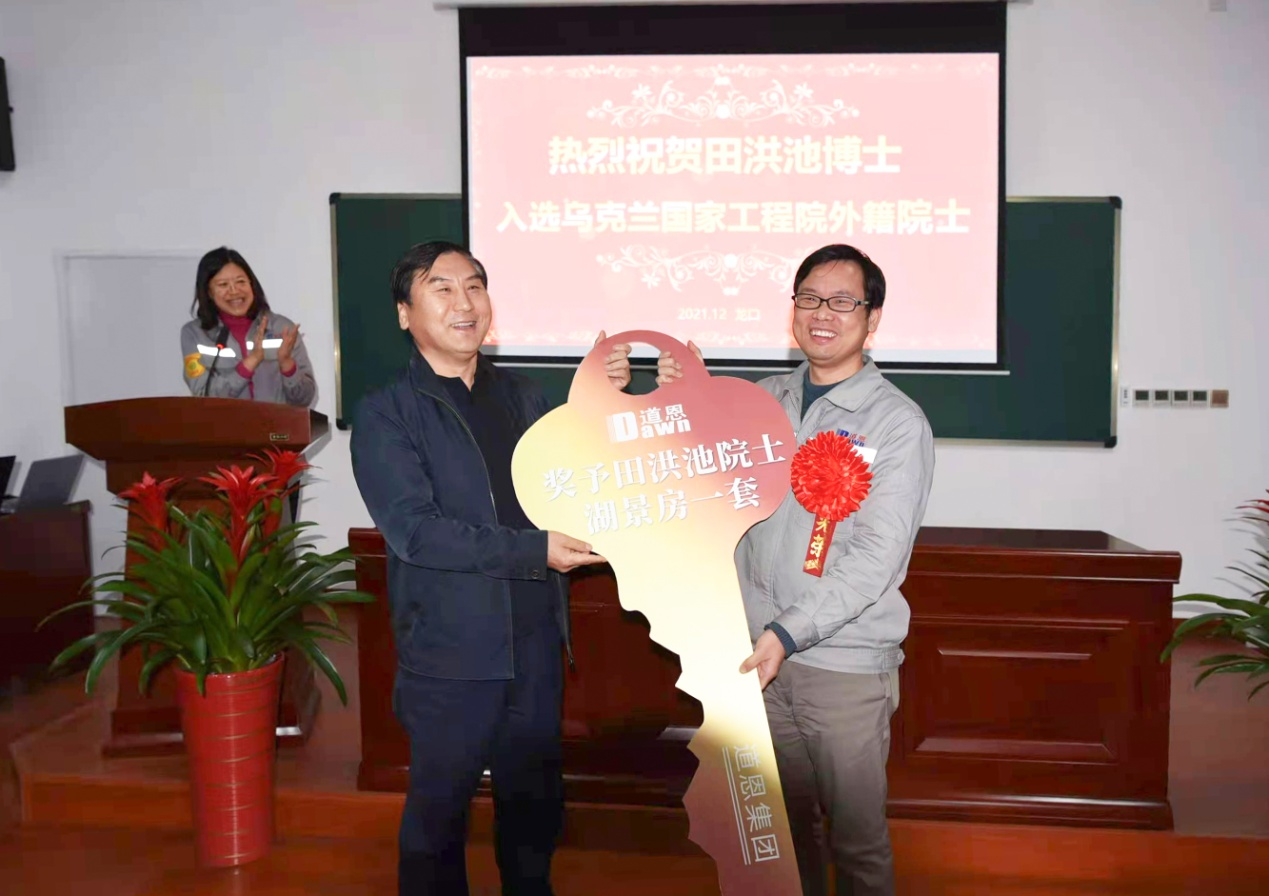 On December 16th, the topping-out ceremony of the Dawn Lakeside Garden project was held, which marked the main structure completion of the project. As one of the highlight projects of Dawn Headquarters Economic Zone, the Dawn Lakeside Garden project is composed of 4 small high-rise buildings and shops along the street with a total construction area of nearly 30,000 square meters. According to Liang Xinjun said, general manager of Dawn Real Estate Company, the project has an excellent location, convenient transportation, well-equipped living, medical care, education and other supporting facilities, which attracts high-level talents and is known as an "expert building".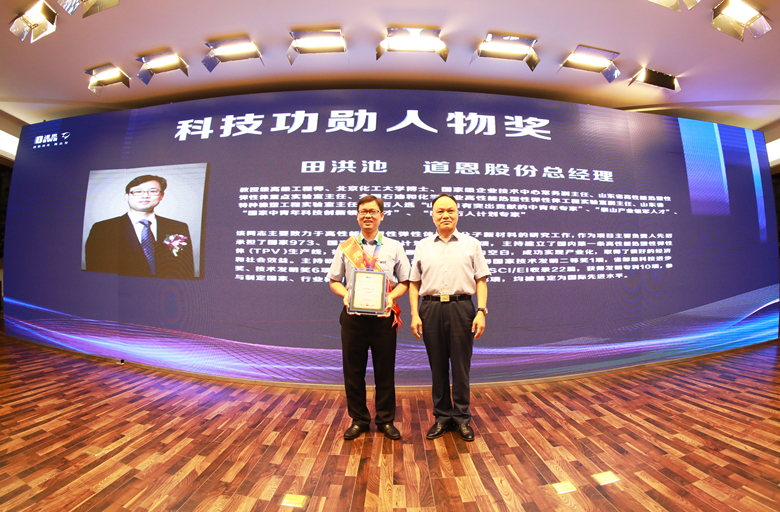 In the past 30 years, Dawn Group has led transformation and upgrading with innovation-driven, promoted high-quality development to a new level, and has formed four major advantages in scientific research, industry, parks, and talents. As a meritorious figure of Dawn science and technology, Tian Hongchi also is the leader of China's elastomer science and technology innovation. He led a scientific research team to dedicate to the research of high-performance thermoplastic elastomers and other new polymer materials, overcame several international technical problems, and made important contribution to the development of rubber industry in China.
"With tolerance and openness, Dawn attaches great importance to R&D investment, which is the fertile soil for my growth and success." Tian Hongchi said, "When the lakeside garden was capped, the elevator bungalows were given to me as a gift. I can feel the care and warmth of Dawn Group. In the future, we will deepen scientific research, develop core products, accelerate the internationalization of national brands, and contribute more to enterprise development, industrial progress and local economy. "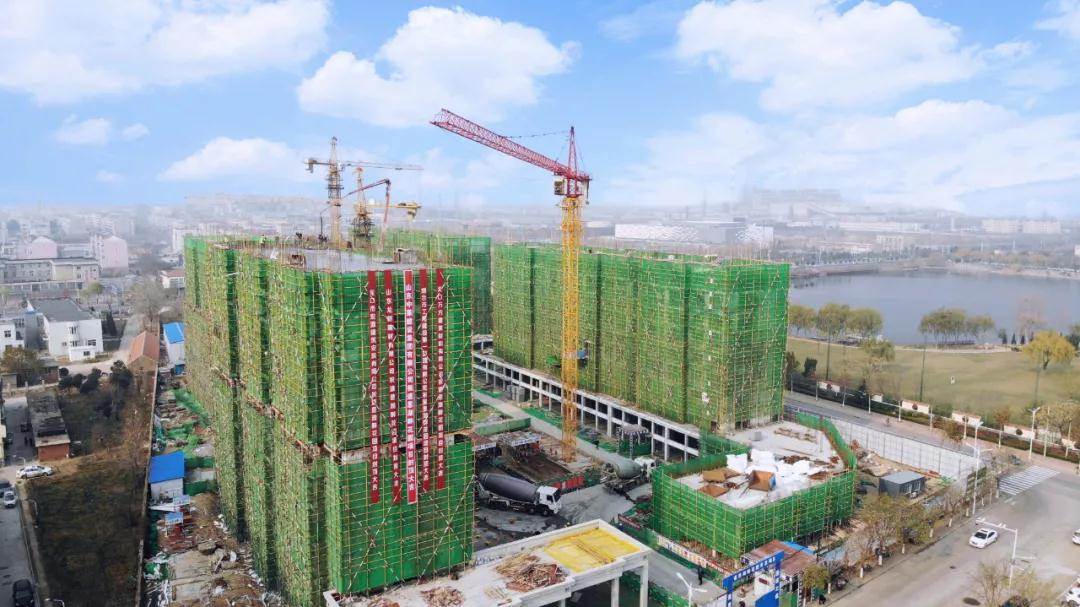 In order to develop the advantages and demonstrate the highlights, with the landing of Dawn Lakeside Garden, Dawn Group introduced the "Young Talent Advance Loan Down Payment" policy for employees under the age of 35. At the same time, it also benefited cadres and employees to ensure that they can live and work in peace and contentment from decoration alliances, seniority subsidies, position subsidies and rank subsidies, etc. "Next, we will accelerate the progress of construction with guaranteed quality and quantity. We are confident to push the construction quality standards and later property services to a new level, serve all kinds of talents, and empower the park construction, the operation management and the good life."