A few days ago, Dawn Mold Plastic Co., Ltd and Yeloworld reached a strategic cooperation on sharing pallets. At the same time, the subsidiaries of Dawn Group began to use Yeloworld shared pallets and actively promoted them to downstream customers, which signified that they were working together to implement the goal of "Carbon Neutrality and Emission Peak", link factory manufacturing, warehousing and logistics, and upstream and downstream customers with shared pallets, and be committed to building a pallet sharing economic ecosystem.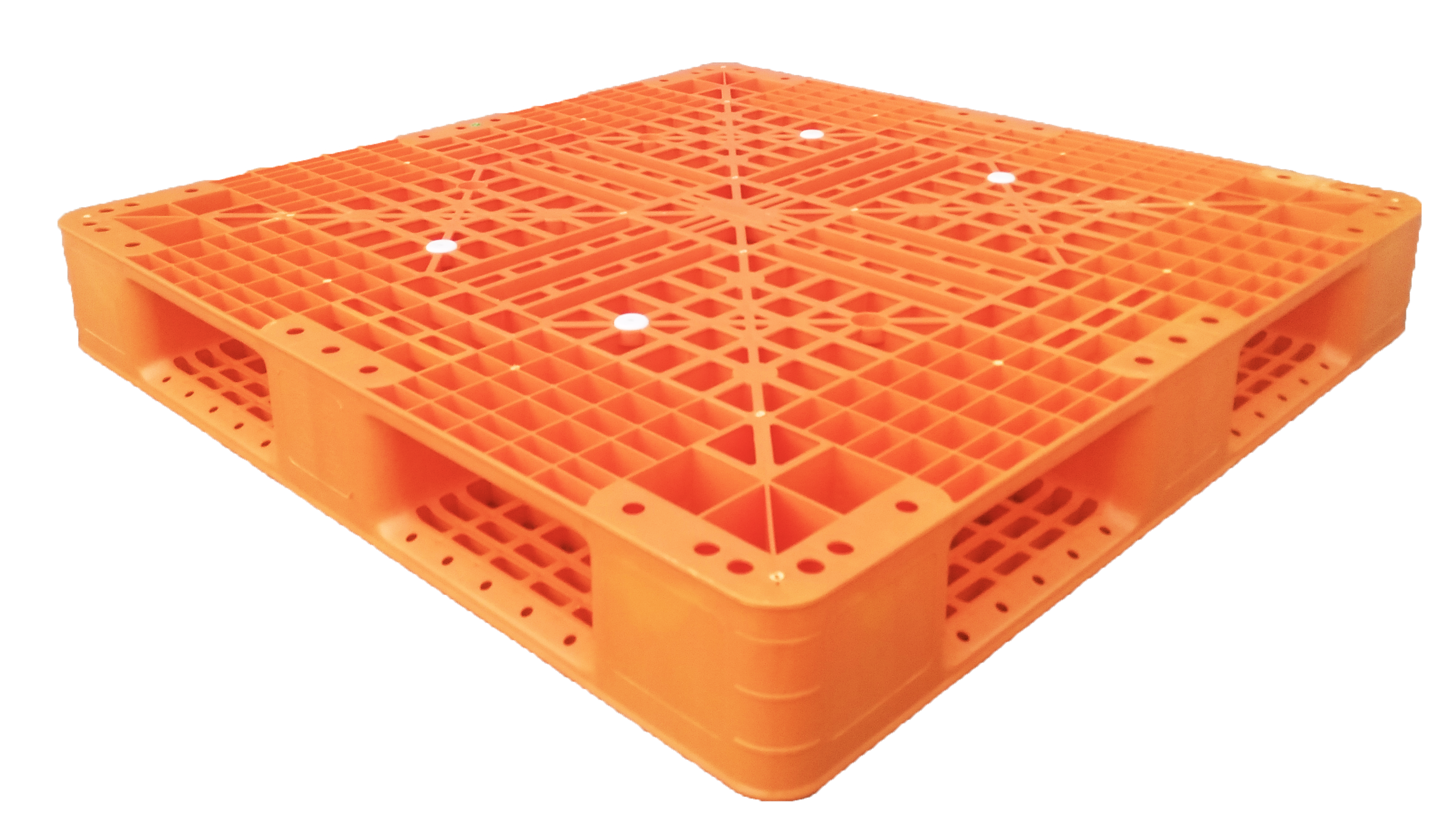 1080 Plattet of Yeloworld
The shared pallet, also called the pallet sharing system, is a systematic project on the basis of pallet standardization. With standardized pallet specifications, it realizes pallet recycling sharing and cargo carrying between the upstream and downstream of the industrial chain and between different industries through standardized operating procedures. Customers can rent and return pallets on their own needs. According to industry insiders, the number of pallets in China will reach 2 billion in 2025, of which 150 million will be used for leasing. With the vigorous development of modern logistics system in China, pallet standardization and recycling sharing will be the future trend.
The application of recycling packaging technology and pallet sharing system demonstrates Dawn's green and sustainable development concept. Based on the annual supply of 150,000 pallets from Dawn Mold Plastic Co., ltd, it will reach 1.5 million cycles of shared pallets and then reduce carbon dioxide emissions by 100,000 tons per year if each pallet is recycled 10 times. If wooden pallets are used, one timber tree is expected to produce 6 standardized pallets, and each pallet will only be used once. Using shared pallets, more than 250,000 timber trees will not be felled, effectively helping to reduce emissions and greatly protecting natural resources.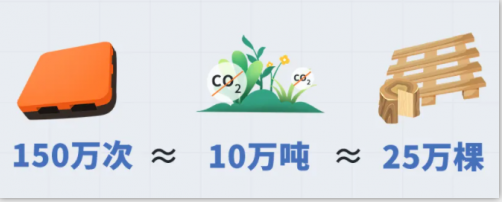 Improving the recyclability and reusability of pallets is not only a measure to promote enterprises to reduce costs and increase efficiency, but also a path to achieve sustainable development of the industry. Compared with traditional bulk pallet transportation and wooden pallet transportation, shared pallets have the characteristics of low loading and unloading costs, high loading and unloading efficiency, and low damage rate. According to the person in charge of the market management department in Dawn Group, the Changchun plant of a Qingdao supporting customer for China FAW began to use the shared pallets. Dawn ZhouShi Packaging Company is tracking intended customers and is committed to promoting a high degree of collaboration between upstream and downstream enterprises.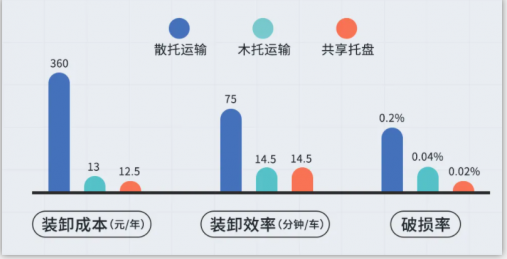 The "Yeloworld Cloud Disk" project has realized the intelligent management of warehousing, sales and logistics. For production companies, it can integrate efficient storage, inventory and classification, fast retrieval, inventory warning, and precise delivery to improve loading efficiency; For downstream companies, it is more convenient to receive, load and unload goods, query online delivery, in-transit and recovery information, and intelligently trace the source of problem products; In the process of freight, RFID technology can be used to collect and locate the logistics and information flow in real time to help customers track the flow of goods, reduce the error rate of pallet movement, greatly improve transportation efficiency, and promote the efficiency and safety of whole process during the product transportation.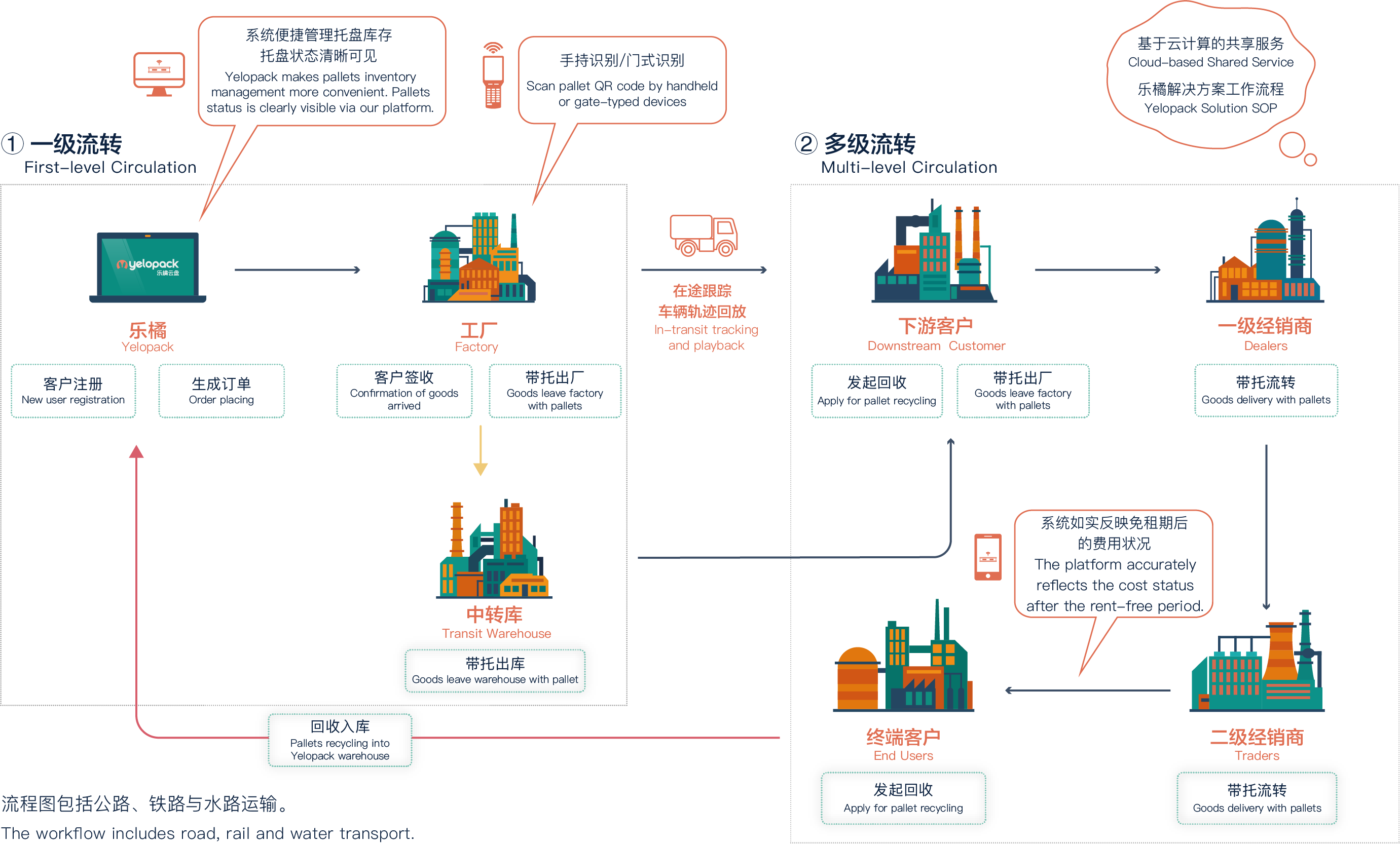 schematic diagram of Yeloworld shared pallet and circulation sharing
Small pallet, big pattern. Based on the concept of "connecting global commerce", Yeloworld Technology allows customers to easily use smart packaging, smart logistics and smart warehousing services through its efficient and large technology platform, and builds the new ecology of the whole chain of the Internet of things from the factory end to the production end and then to the distribution end together with customers. In the future, Dawn will follow the business philosophy of "product-based, people-oriented, technology-led, and customer-first", give play to a collaborative culture, amplify shared value, promote green development, and continue to contribute to achieving carbon neutrality and emission peak.