On November 29th, the 2021 China Petroleum and Chemical Industry Top 500 Press Conference and the Summit Forum on Opportunities and Challenges for Large Petrochemical Enterprises under the New Dual-Circulation Pattern was held online. The 2021 China Petroleum and Chemical Industry Top 500 Ranking List was released at the conference. Dawn Group ranked 62nd among comprehensive companies, 19 places up from last year. The further enhanced core competitiveness demonstrated the strong high-quality development momentum of Dawn Group.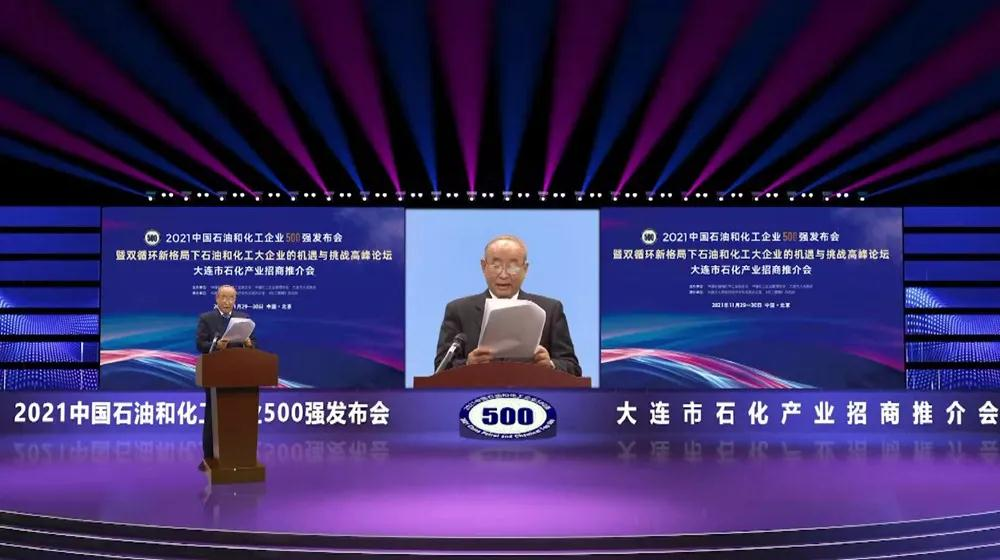 As a weather vane, important brand events and industrial events for the development of enterprises in the petroleum and chemical industries, the China's top 500 petroleum and chemical enterprises launching event and the corporate summit forums held on this basis have attracted the attention of the industry for 18 years. According to reports, this event focuses on promoting the optimization and upgrading of the industrial structure, improving the independent innovation capabilities of the industry, vigorously promoting digital and intelligent transformation, striving to expand international horizons, comprehensively improving the quality and level of green development in the entire industry, and promoting petroleum and chemical companies to become stronger, better and bigger.
In recent years, Dawn Group has implemented an innovation-driven development strategy and practiced the business philosophy of "product-based, people-oriented, technology-led, and customer first". All key operating indicators have reached historical highs, market share, brand awareness, industrial influence, and tax contribution have significantly increased, and the overall strength and industrial influence of Dawn Group has steadily improved. On the 2021 China Top 500 Private Enterprises List was released on September 25th, Dawn Group ranked 331st, an increase of 37 places from 2020. At the same time, it has been listed among the top 100 private enterprises in Shandong Province and the top 20 municipal brands in Yantai city.
The further advancement of the ranking and the further improvement of the strength are the affirmation and encouragement of the petroleum and chemical industry for the high-quality development of Dawn Group. In the future, Dawn Group will adhere to independent innovation, actively embrace future-oriented innovation and cross-industry collaborative innovation in the entire industry, further promote the implementation of the "14th Five-Year" strategic plan, give full play to the "four advantages" of industry, parks, R&D and talents, create "three chains" of product chain, enterprise chain and industrial chain, aim at the "two goals" of 100-billion-level enterprises and 100-billion-level parks, accelerate the realization of the "One Vision" of leading the industrial trend, build a national brand and achieve a centennial Dawn, and contribute greater "Dawn Power" to the high-quality development of the petroleum and chemical industries.