On the morning of December 8th, Jiang Lichun, member of the Standing Committee of the Longkou Municipal Party Committee and Minister of the Longkou Municipal Organization Department, visited Dawn Group to congratulate Dr. Tian Hongchi, General Manager of Dawn Polymer, for being elected as a foreign academician of the Ukrainian Academy of Engineering Science, and encouraged Academician Tian Hongchi to continue playing the role of leading scientific research talents, to be innovative, to make more achievements, to cultivate more talents, and to make new and greater contributions to the conversion of new and old kinetic energy and high-quality development of Longkou city. Wang Lixin, Deputy Secretary of the Party Working Committee of Longkou Economic Development Zone, Yu Xiaoning, Chairman and President of Dawn Group, and Xiao Hui, Executive Vice President of Dawn Group, attended the event.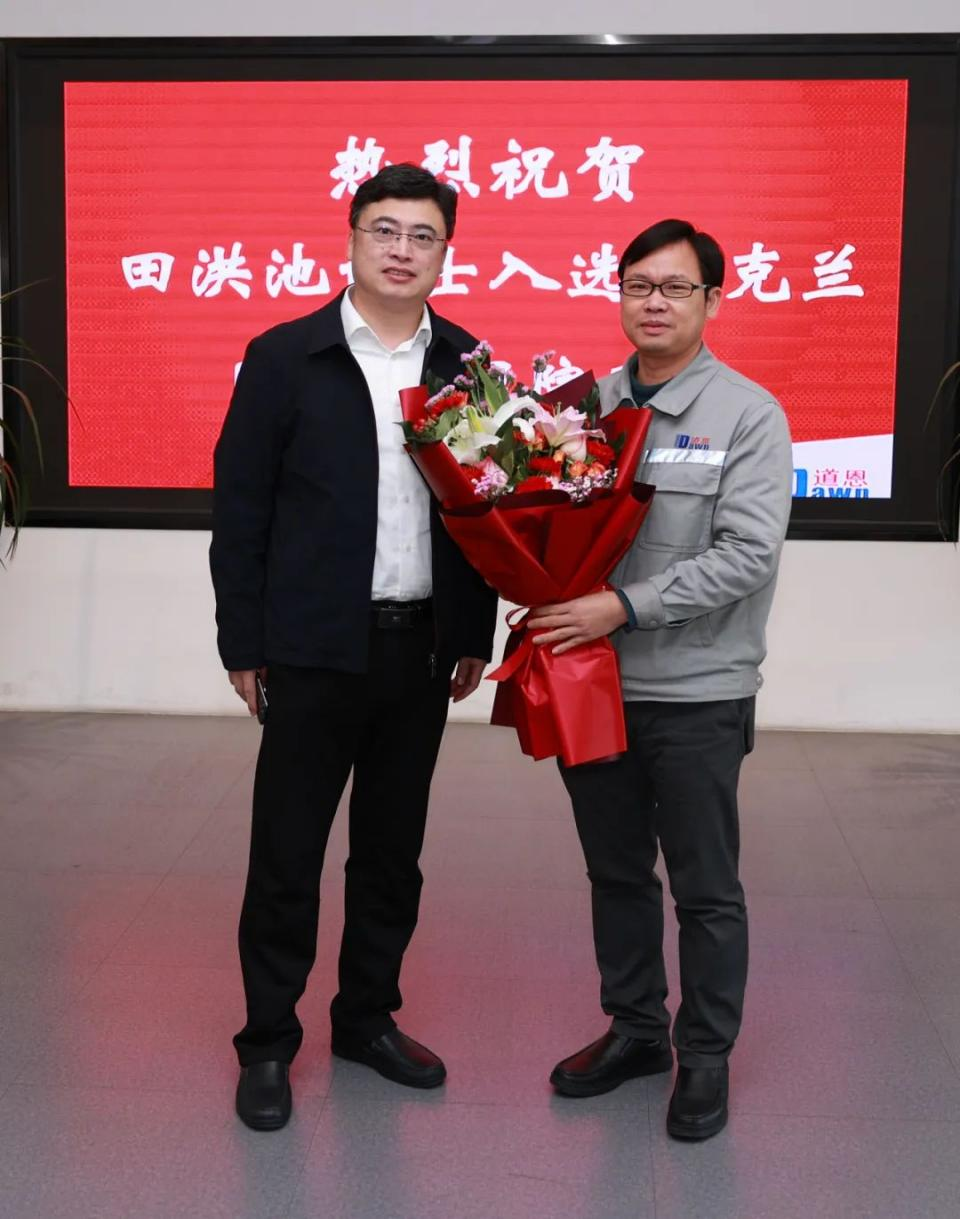 Minister Jiang Lichun sent flowers to Academician Tian Hongchi and forwarded a congratulatory letter from the Office of the Leading Group for Talent Work of Yantai Committee of the Communist Party of China. What was written on the congratulatory letter was that for a long time, Tian Hongchi, as the leader of Chinese rubber and elastomer technology innovation, has led the scientific research team dedicated to the research of high-performance thermoplastic elastomers and other new polymer materials, overcome several international technical problems, and made important contributions to the development of Chinese rubber industry. He is an outstanding representative of high-level talents in Yantai city.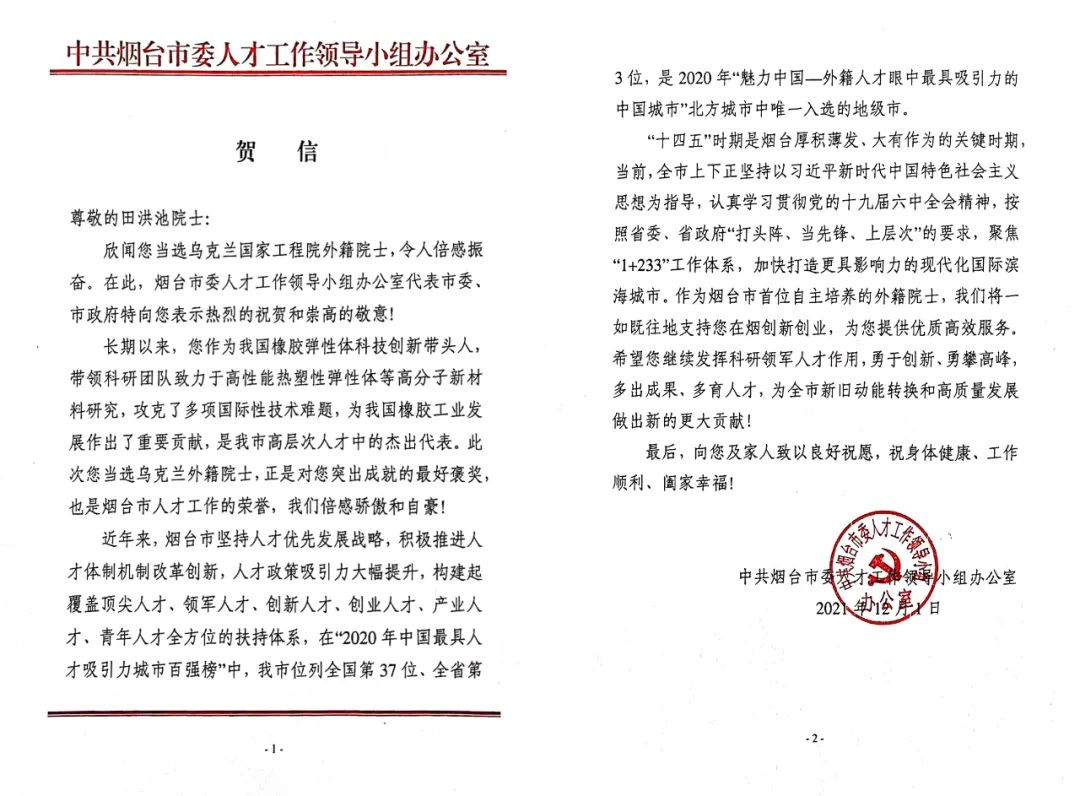 "Your election as a foreign academician of Ukraine this time is the best commendation for your outstanding achievements. It is also an honor for the talent work of Yantai City. We are very proud of it!" The congratulatory letter is full of the blessings and concerns of Yantai Municipal Party Committee and Municipal Government for Academician Tian Hongchi, "You are the first foreign academician independently cultivated in Yantai city, we will continue to support your innovation and entrepreneurship in Yantai and provide you with high-quality and efficient services."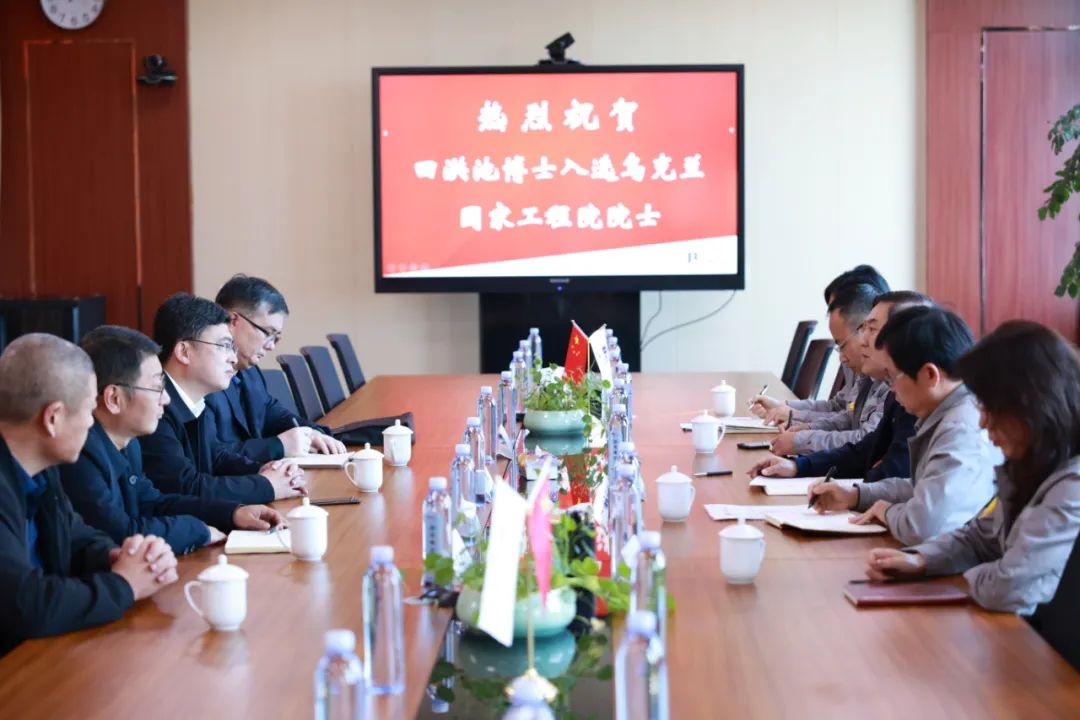 Academician Tian Hongchi expressed his gratitude to the party committees and governments at all levels for their care, and reviewed his relationship with Dawn and his growth in Dawn. He said that with tolerance and openness, Dawn Group attaches great importance to R&D investment, and provides a fertile ground for growth. The party committees and governments at all levels respect talents, increase policy supporting, and create an inclusive and open environment. "Yantai is my second hometown. Being elected as a foreign academician of the Ukrainian Academy of Engineering Science, I deeply feel the heavy responsibility. In the future, I will follow the requirements of 'being the leader, being the pioneer, and being the higher-level talent', deeply engage in the front line of scientific research, develop core products, accelerate the internationalization process of national brands, and contribute to accelerating the creation of a more influential modern international coastal city", Tian Hongchi said.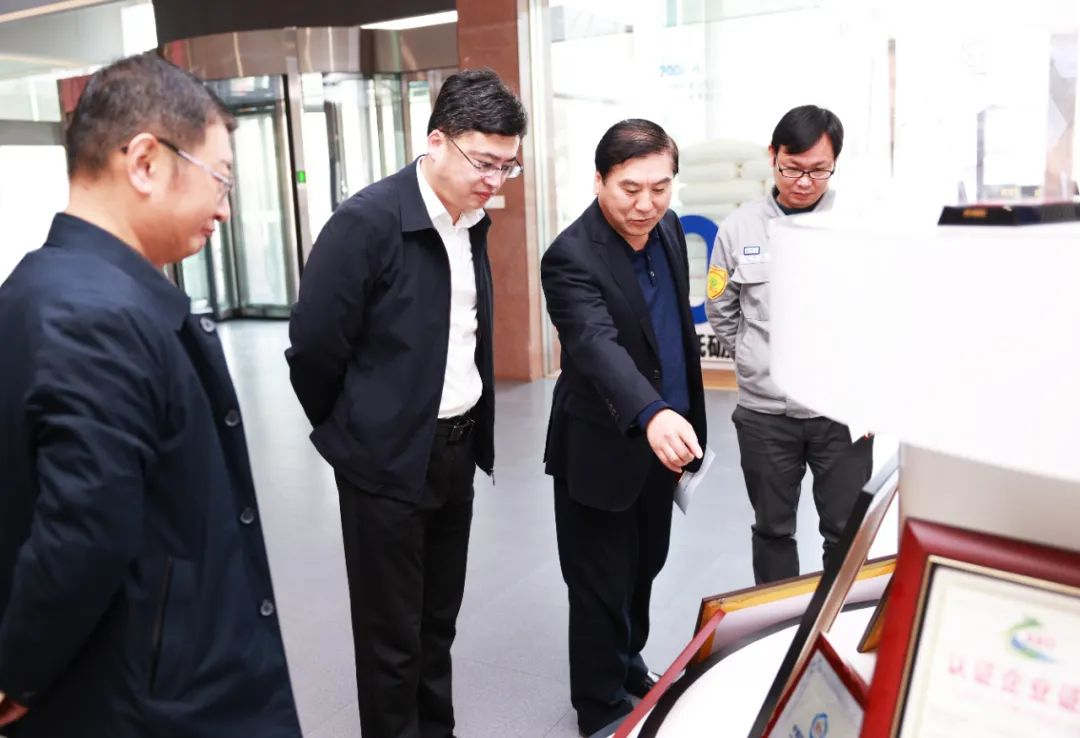 Chairman Yu Xiaoning affirmed the scientific and technological innovation capabilities of Academician Tian Hongchi, and praised the innovatively entrepreneurial environment, the free and open business environment of Yantai city and Longkou city. He said that talents were always the first resource for enterprise development. Dawn will effectively create a strong atmosphere of respecting, valuing, and caring for talents, and give full play to the company's scientific research advantages, industrial advantages, park advantages, and talent advantages, and then transform them into strong management advantages. In the future, Dawn will continue to build "seven high-ends", build a high-end platform, gather high-end talents, deepen the construction of talent echelon, and cultivate high-quality talents for enterprise, industrial and social development