On the morning of November 27th, the leaders of the Longkou Jiaolong Charity Emergency Rescue Team and Today Longkou Charity Volunteer Team walked into Dawn Group with two pennants and the "Public Philanthropist" plaque to express their gratitude for Dawn's active involvement in public welfare and loving support for voluntary services and public welfare undertakings. Xiao Hui, Executive Vice President of Dawn Group, and Yang Jingyi, Director of Administration Department, attended the event.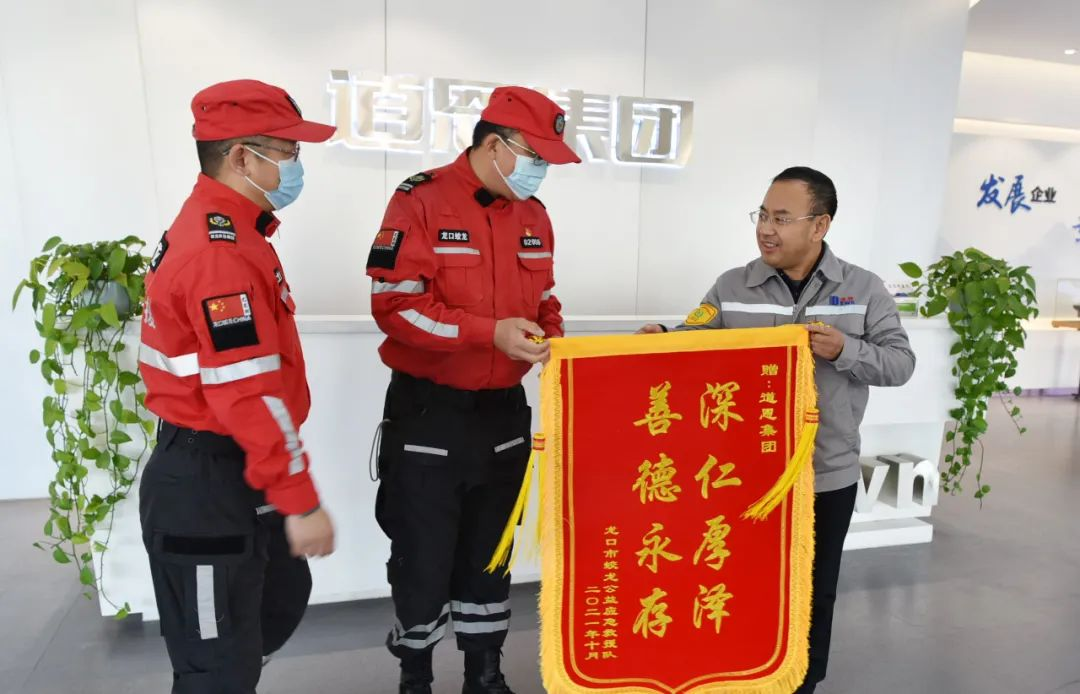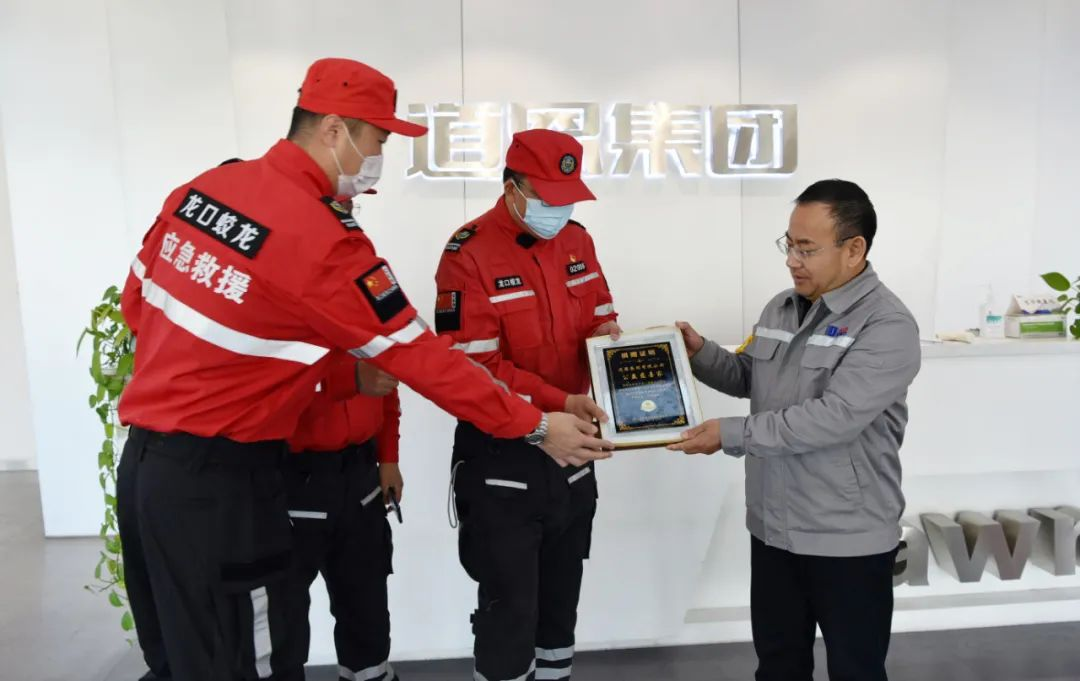 Previously, on September 5th, Longkou City held a symposium to express caring for the volunteers in the disaster-stricken area of Henan Province. The chairman and president of Dawn Group, Yu Xiaoning, donated CNY 200,000 on behalf of Dawn Group to show their concern to the two volunteer teams. On October 20th, 2020, at the New Era Civilization Practice Center in Longkou City, Dawn Group donated CNY 100,000 to the Jiaolong Public Welfare Emergency Rescue Team in Longkou City to assist emergency rescue work with practical actions and benefit more people in danger and trouble.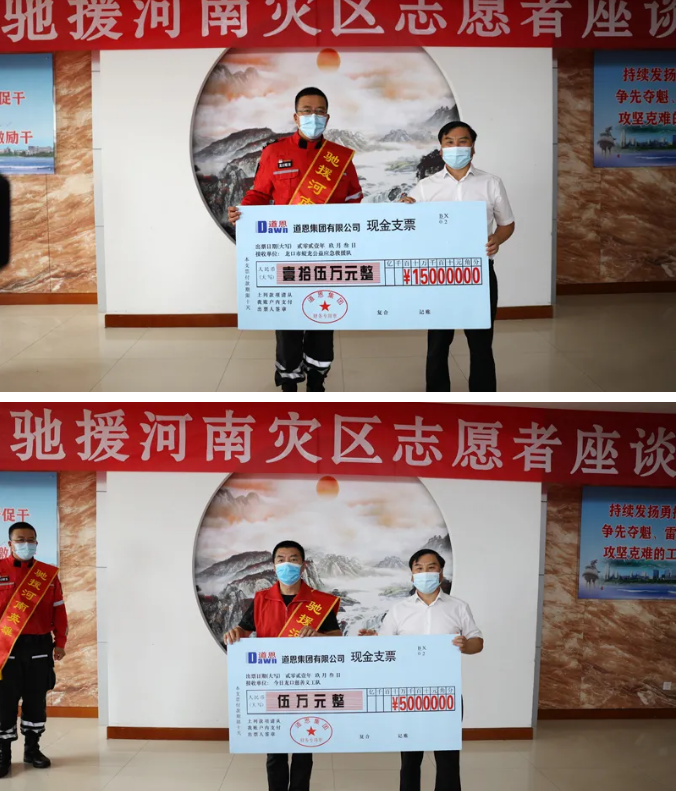 According to reports, the Jiaolong Public Welfare Emergency Rescue Team of Longkou City is a supplement to the public security, fire protection, emergency rescue, maritime police and affairs departments. With the goal of building an outstanding domestic non-governmental public welfare emergency rescue team, it has carried out water rescue, mountain rescue and lost rescue more than 60 times. Since its establishment, Today Longkou Charity Volunteer Team has carried out more than 3,000 series of voluntary service activities such as respecting the elderly, helping the poor, helping the disabled, civilizing the transportation, realizing dreams for learning, and creating the civilized city based on the purpose of "determining project content with the social needs". The above two volunteer teams are both advanced public welfare groups and excellent volunteer organizations commended by Shandong province and Longkou city, which adds the most splendid color to the "The Most Beautiful Longkou City of Good People".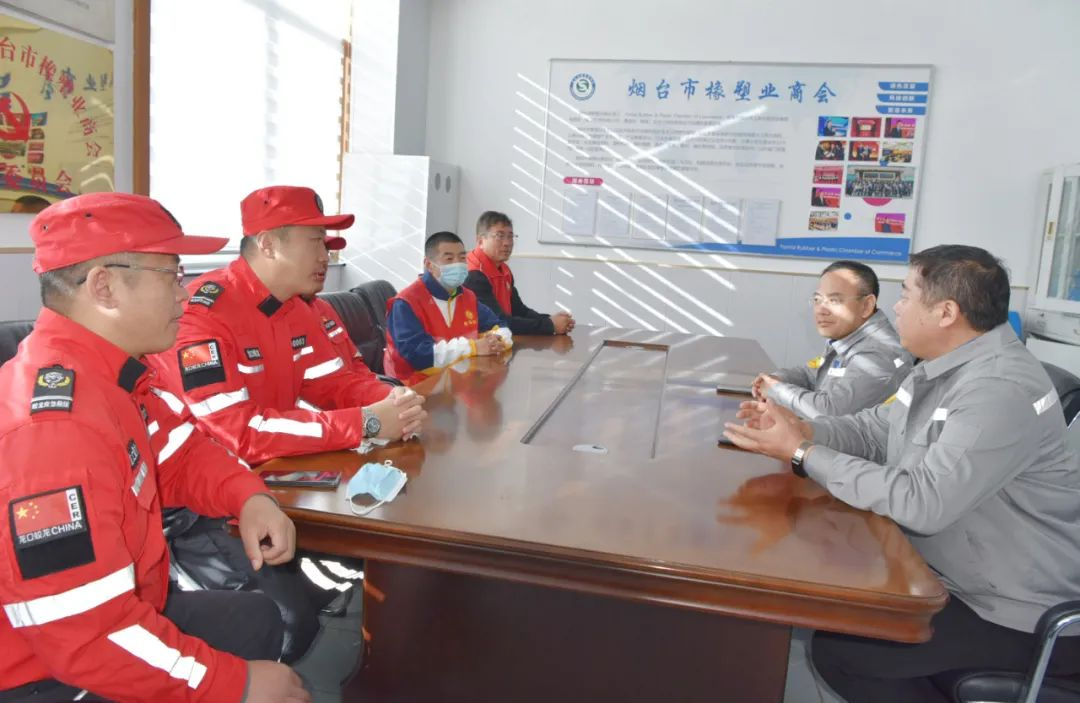 As a leader of original private enterprises in Longkou city, Dawn group has been committed to "returning back to the society" while insisting on "developing the enterprise and making the employees happy" for many years. It has taken active actions in social welfare undertakings such as improving the environment, donating funds for education, alleviating the poor and rejuvenating rural areas with a total donation of more than CNY 50 million, demonstrating its social responsibility.