A few days ago, the list of Shandong Province's "Top Ten" Industrial "Wild Goose Queue Formation" Clusters and Cluster Leading Enterprises was released. Dawn Polymer was selected as the "Top Ten" Industrial Cluster Leading Enterprises in Shandong Province and it was the only enterprise in Longkou City to receive this honor in 2021.
The "top ten" industries are the "main battlefield" for the conversion of new and old kinetic energy. In May 2019, Shandong Province issued the "Measures for Cultivation and Support of Leading Enterprises in 'Top Ten' Industrial Clusters", focusing on the "Top Ten" industries and paying close attention to the cultivation of advantageous industrial clusters and leading enterprises. In the following two years, two batches of "Wild Goose Queue Formation" clusters and leading enterprises were determined to cultivated. According to reports, Shandong Province selects and cultivates about 50 leading companies with strong support and driving force each year, incorporates them into the provincial "top ten" industrial cluster leading enterprise pool, implements dynamic management, and focuses on cultivating support from the aspects of technology, talents and funds.
As a national high-tech enterprise, Dawn Polymer is specialized in the R&D and application of new polymer materials, and committed to the import substitution and consumption upgrade of new polymer materials. The products including thermoplastic elastomers, modified plastics, color masterbatches, melt blown materials and degradable materials, which are widely used in automotive transportation, home appliance communications, aerospace, medical and health, and large consumption fields.
Over the years, the TPV, melt blown polypropylene special materials, and other products which have been produced by Dawn Polymer R&D engineers have entered the international market. Among them, the self-developed dynamic fully vulcanized thermoplastic elastomer production technology solves the global problems of black pollution and difficult recycling of traditional rubber, which won the second prize of National Technological Invention. In 2020, the melt blown polypropylene special materials independently developed by Dawn Polymer made contribution for the fight against the COVID-19 which got the thanks-letter and commendations from the State Council, the Ministry of Science and Technology, and many provinces.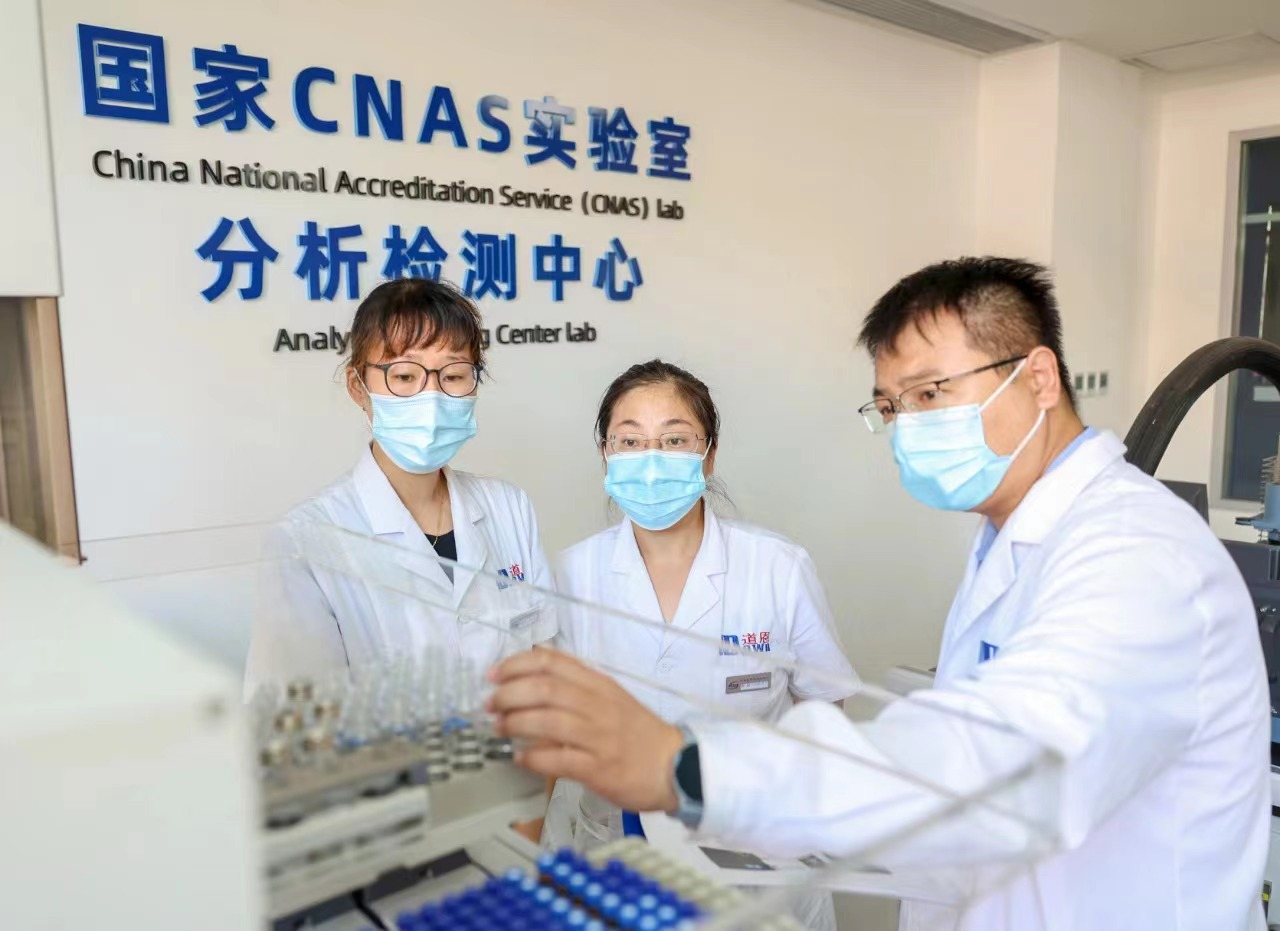 In the next step, Dawn Polymer will give full play to the technical strength and brand strength accumulated over the years, actively carry out the R&D and production of related products, and continue to optimize the product chain, industrial chain, and enterprise chain. "We will make use of this opportunity to increase investment in research and development of core products and key technologies, give full play to the leading role of leading companies, and contribute greater 'Dawn Power' to the high-quality development of the new polymer materials industry." Tian Hongchi, general manager of Dawn Polymer, said.