On October 20th, the participants of the Seventh representative study class of the 13th National People's Congress of Shandong Province walked into Dawn Group, accompanied by Li Wanping and Ma Jijia, leaders of Longkou City. Yu Xiaoning, chairman and president of Dawn Group as a representative of Shandong Provincial People's Congress reported on the high-quality development of Dawn Group.
According to reports, on the morning of October 19th, the seventh seminar for representatives of the 13th National People's Congress of Shandong Province opened in Longkou City. More than 200 people including relevant responsible comrades of the Standing Committee of the People's Congress of Shandong province and Yantai City, representatives of the Provincial People's Congress, directors of the 16 Personnel Representative Working Committee of different cities, and 16 directors of the Standing Committee of the county and urban people's congresses participated in the event.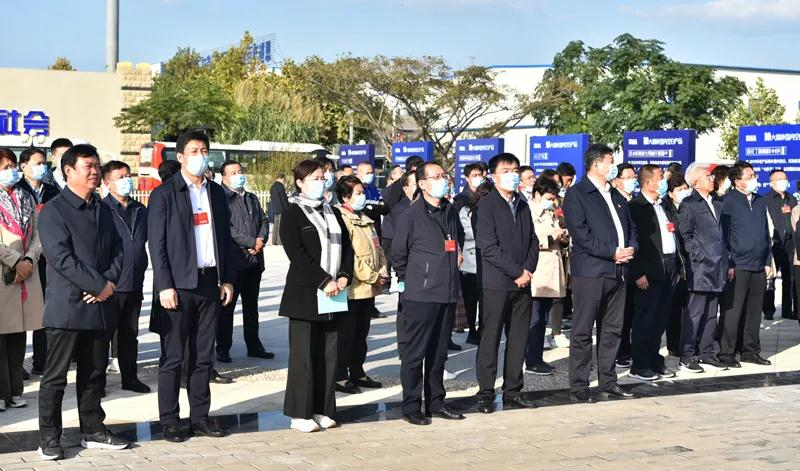 At the observation site, the participants watched the corporate video of Dawn Group. Chairman Yu Xiaoning introduced the company's development history, industrial layout, industrial status, park planning, and project construction. The unique "Dawn Management Portrait" with Dawn's characteristics attracted great interest from the participants. "This is the management achievement of Dawn in the past 30 years and the guarantee and support for the realization of the "14th Five-Year" strategic plan." Chairman Yu Xiaoning said.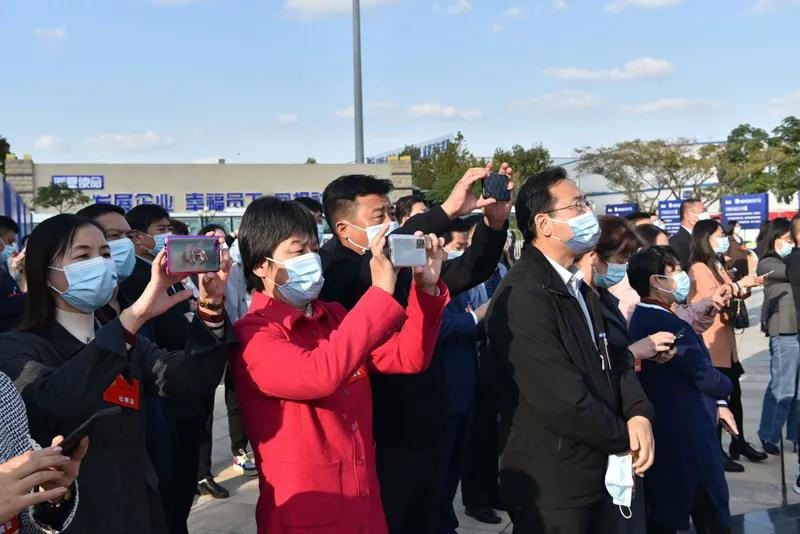 It was worth mentioning that the 10 new technologies and products set up on both sides of the scene, and the 10 series of billboards products which have filled the domestic gap, attracted the attention of the participants. Tian Hongchi, General Manager of Dawn Polymer, introduced on the spot, "Here is a concentrated display of Dawn's industry-leading preparation technology, and many products have entered the world competition stage." Participants expressed that they learnt more about Dawn's corporate strength, scientific research capabilities, and industrial status through hard-core technology and products.
Chairman Yu Xiaoning said that in the future, Dawn would perform our duties better, give full play to the role of NPC deputies, integrate new development concepts into the new development pattern, lead the Dawn people to thoroughly implement the guiding ideology of "innovating business models, improving basic management, building seven high-ends, realizing four cores, creating value for customers, and achieving Dawn group's leapfrog development goals", practice the business philosophy of "product-based, people-oriented, technology-led, and customer first", speed up the transformation from a professional enterprise to an expert enterprise, adhere to the original mission of "Developing the enterprise, Making the employees happy, and Repaying back to the society", promote technological progress in the industry unswervingly and contribute greater "Dawn Power" to regional economic and social development.