On the 37th Teacher's Day, Zhang Xiaoyan, Director of the Dawn Group Office and Sun Shaojie, Deputy Director of Longkou New Material New Energy Park Management Department, visited Xingang Road School, Beizao School, Beizaoqian Village Kindergarten, Sunjia Elementary School in Longgang Street, Xinglongzhuang Kindergarten, and other schools, and sent Dawn's custom tableware and mask gift boxes to more than 300 teachers, which conveyed Dawn's strong blessings and deep care for them.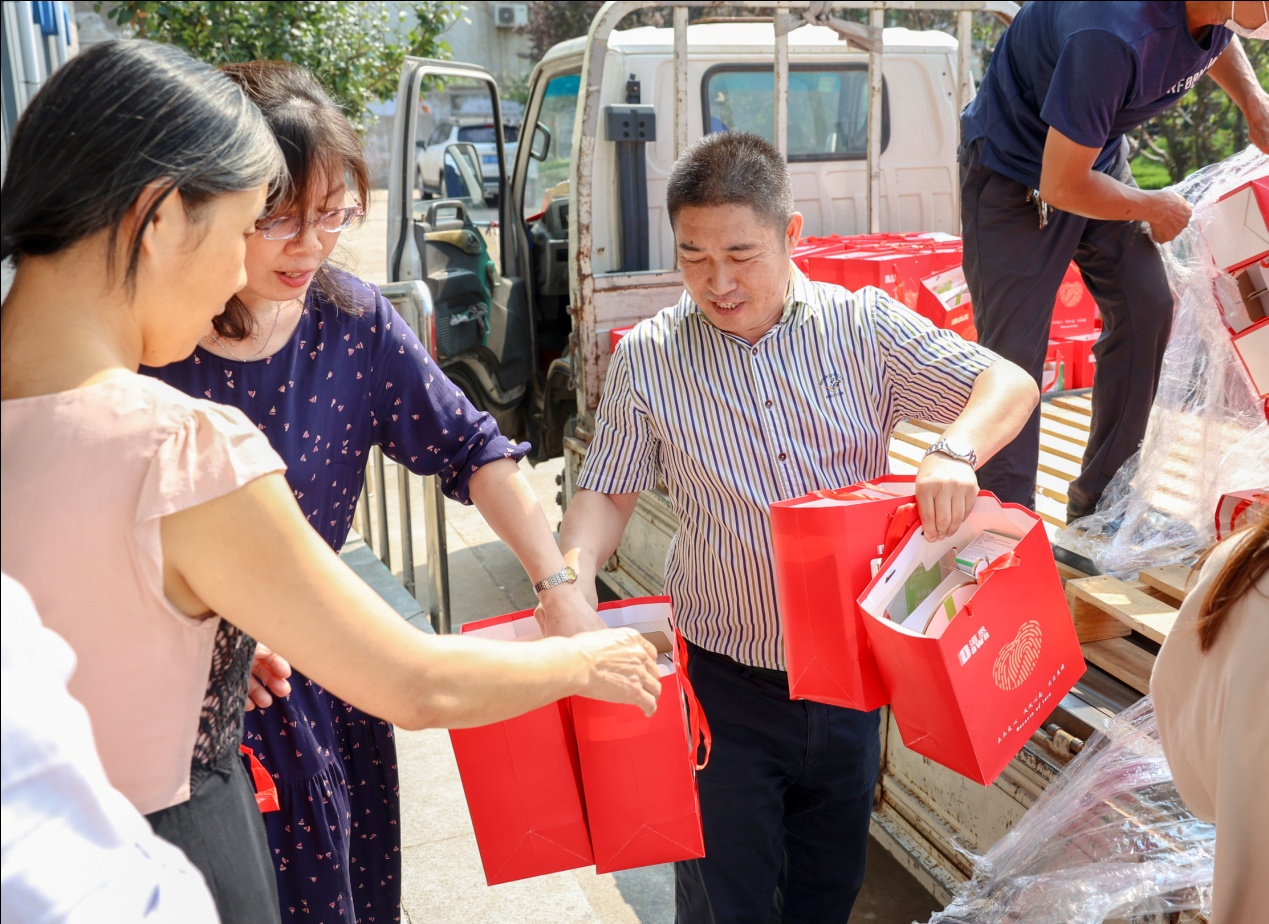 "Dawn sends holiday blessings every year, which makes us feel warm. I am really grateful." Everyone was filled with happy smiles. It is understood that Dawn Group visits surrounding schools for sending holiday blessings to teachers and children, and supports the development of education with practical actions on every Children's Day, Teacher's Day, and other festivals.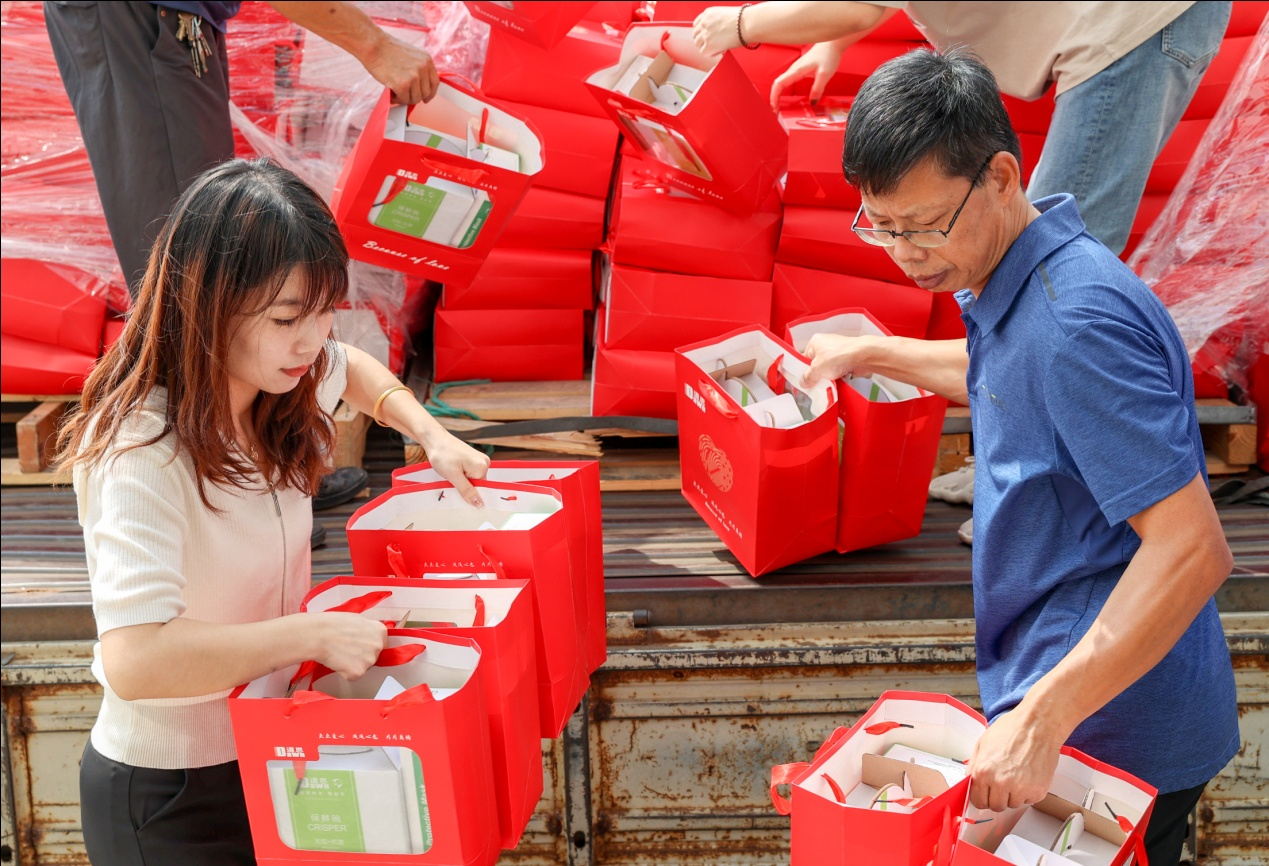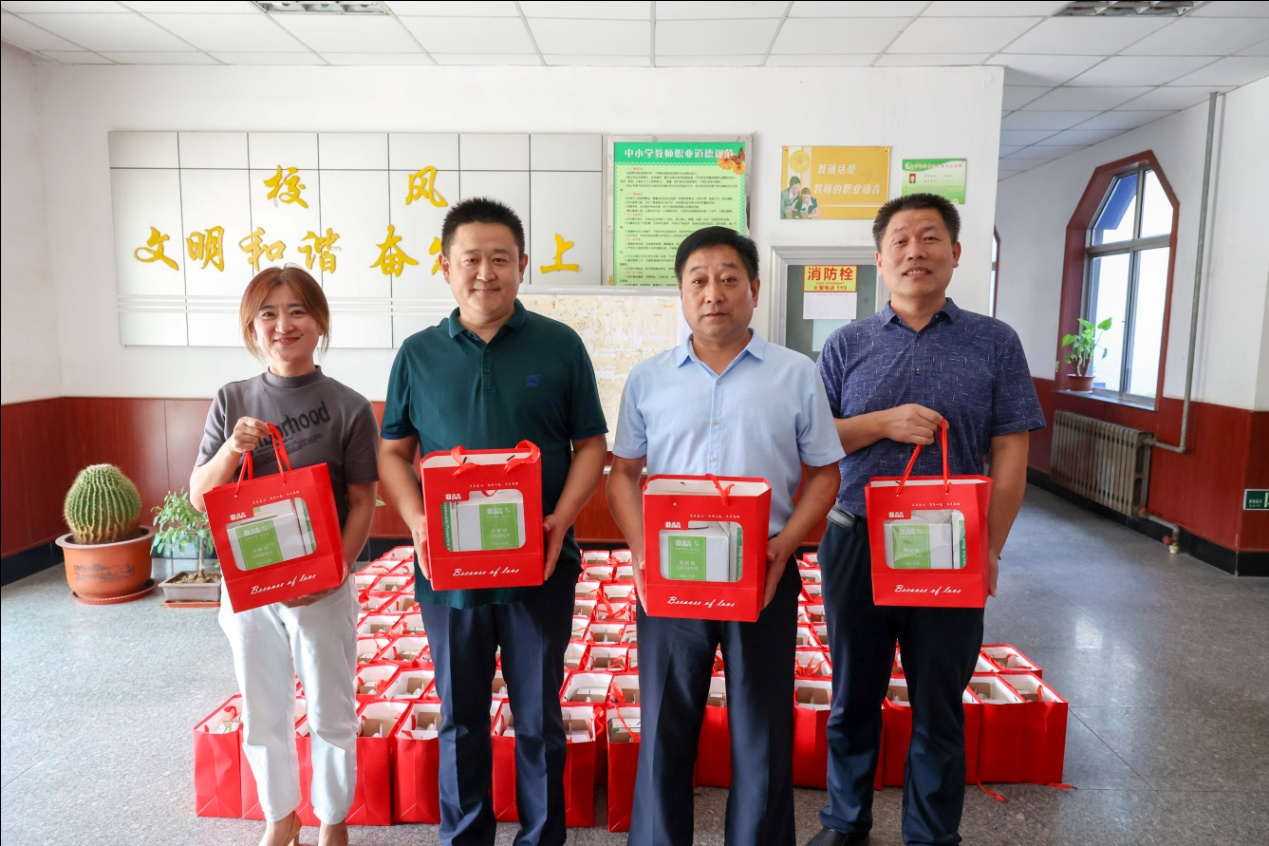 General Secretary Xi Jinping emphasized that the whole party and the whole society must promote the social customs of esteeming teachers and education. Over the years, Dawn Group has always been practicing the purpose of "Developing the enterprise, Making the employees happy, and Repaying back to the society". While developing the enterprise, Dawn has been carrying out activities such as esteeming teachers and education, donating and subsidizing education for a long time.
Every August, Dawn Group holds outreach training activities for college students, organizes the students from surrounding villages and employees of Dawn Group who are admitted to colleges and universities that year to participate in the activities, and awards grants to encourage the students to cherish university time and fulfill their minds with knowledge. A "Dawn Scholarship" with a total amount of CNY 1 million was established in Longkou No. 1 Middle School to commend students with excellent academic performance; The cooperation with Beijing University of Chemical Technology, Shenyang University of Chemical Technology, Qingdao University of Science and Technology, Zhejiang University and other institutions of higher learning in "production, study and research" was built, special scholarship was set up, and high-end talent training bases was established. At the same time, Dawn Group has meticulously built Dawn Business School, cultivated an excellent team of internal trainers, and created a good atmosphere of esteeming teachers and studying within the company.
Dawn Wishes All Teachers Happy Teachers' Holiday!