Recently, the State Administration for Market Regulation and the Standardization Administration of the People's Republic of China issued China National Standards Announcement No. 11 of 2021. Nine national standards formulated and revised by Dawn Polymer were approved for release, and the above national standards would be formally implemented on March 1st, 2022.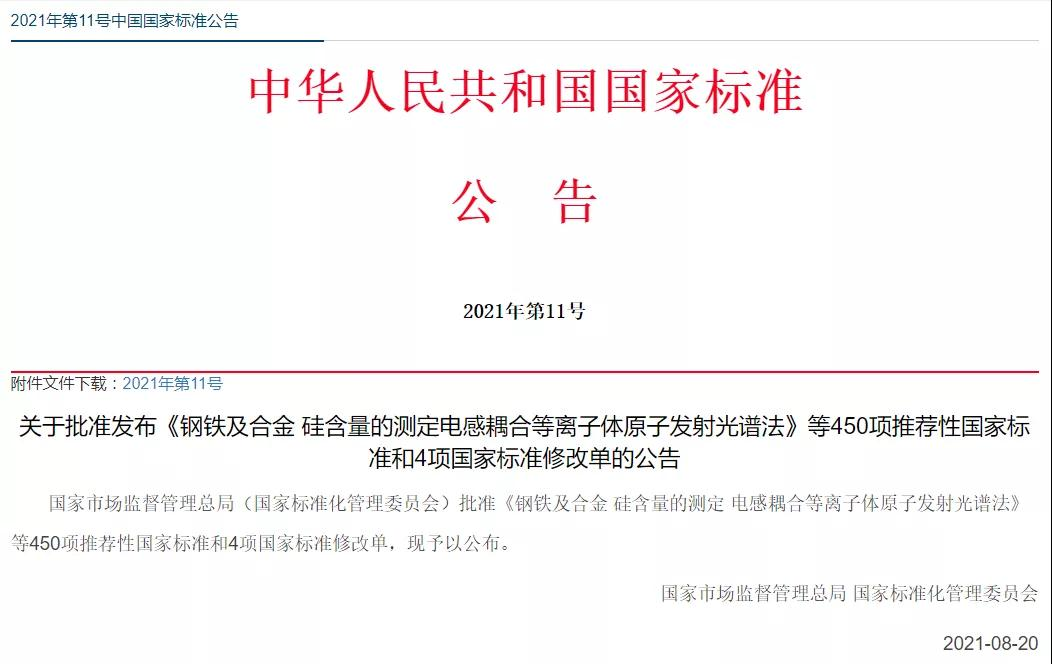 According to reports, the 9 national standards approved this time were drafted and revised by Hao Wenpeng, vice chairman of board of Dawn Polymer, Tian Hongchi, general manager of Dawn Polymer, Zhao Lei, director of the testing center in Dawn Polymer, and Wang Zhiping, head of the chemical analysis group of Dawn Polymer testing center. "The approval of the new standards has increased Dawn's visibility in the industry and the market, and filled the gaps in China's related fields standards. It is of great significance for improving and perfecting the standard framework for testing methods in the field of materials in China.", Director Zhao Lei said. After the release of the new standard, it will be in line with international standards, which eliminates the international trade barriers, helps the products to export and promotes Dawn's international trade work to a new level.
First-level companies formulate standards, second-level companies focus on brand building, third-level companies manufacture products. As a national high-tech enterprise, Dawn Polymer specializes in the R&D and application of polymer materials, including thermoplastic elastomers, modified plastics, color masterbatches, melt blown materials and biodegradable materials. A variety of products have entered the world leading competition arena. Over the years, Dawn polymer has actively participated in the formulation and revision of various standards and trained a group of standardization experts. Four Dawn people have served as five members of the national standardization technical committee, which demonstrates Dawn's industrial status and role in the field of standardization.

Up to now, Dawn polymer has revised 44 international, national, industrial, and group standards, including plastics, thermoplastic elastomers, health materials, biodegradable materials, carbon neutrality materials and other fields. In the next step, Dawn Polymer will give full play to the advantages of talents, technology and production, intensively carry out standardization construction work, continue to improve the standardization management level and standard innovation ability, actively participate in the formulation of various standards, and contribute greater "Dawn Power" to the industrial development and progress.