On November 22nd, at the 2022 synthetic resin customer video symposium held by North China Sales Company of PetroChina, Dawn was awarded the title of "Excellent Customer". Yu Xiaoning, chairman and president of Dawn Group, made a typical speech as an outstanding customer representative. On the same day, Song Huidong, vice president of Dawn Group, and Xie Yuntao, vice president of Dawn Group and general manager of Dawn Chemical Company, learned that Antsoo just won the title of "Chinese Industrial Digital Innovation Pioneer in 2022" and was listed in the "China's Top 100 Industrial Digitalization List in 2022" during their investigation of "Antsoo".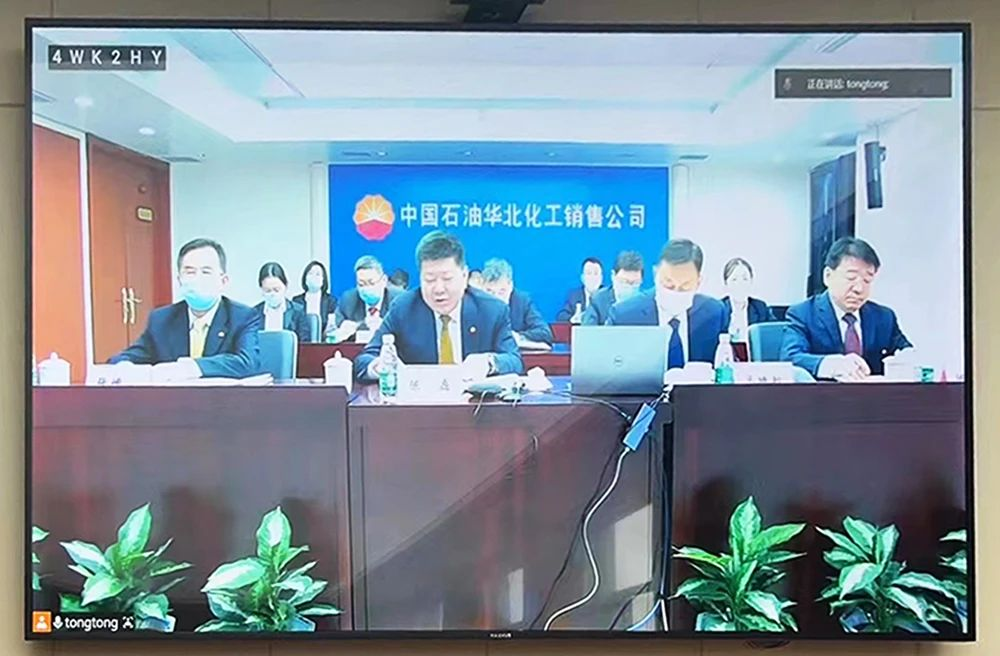 Video conference site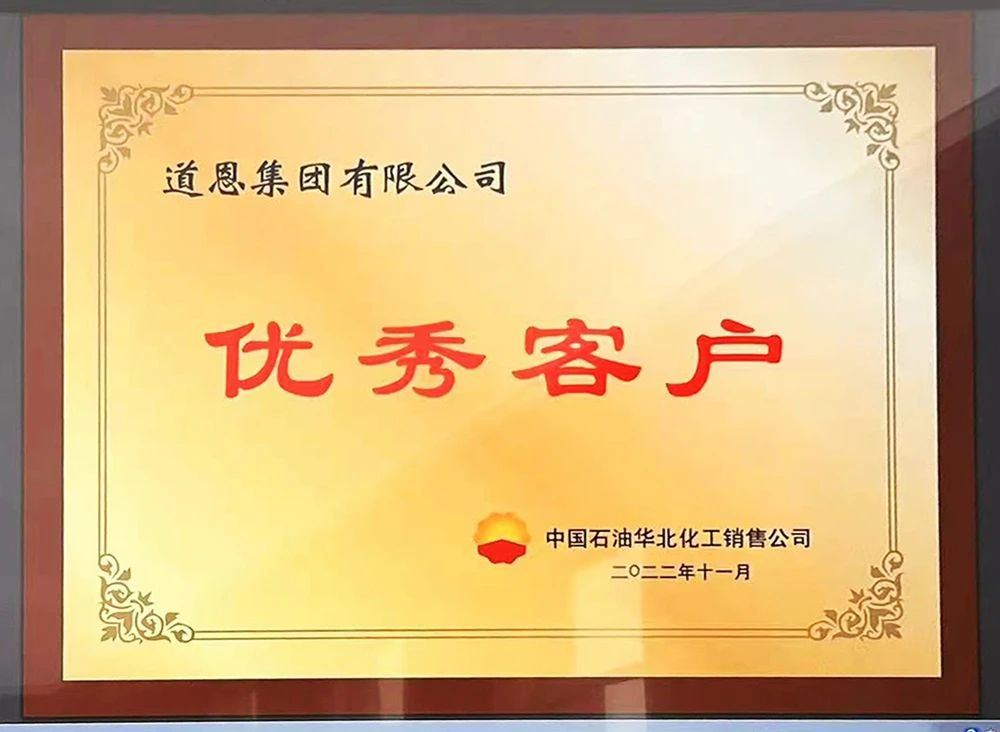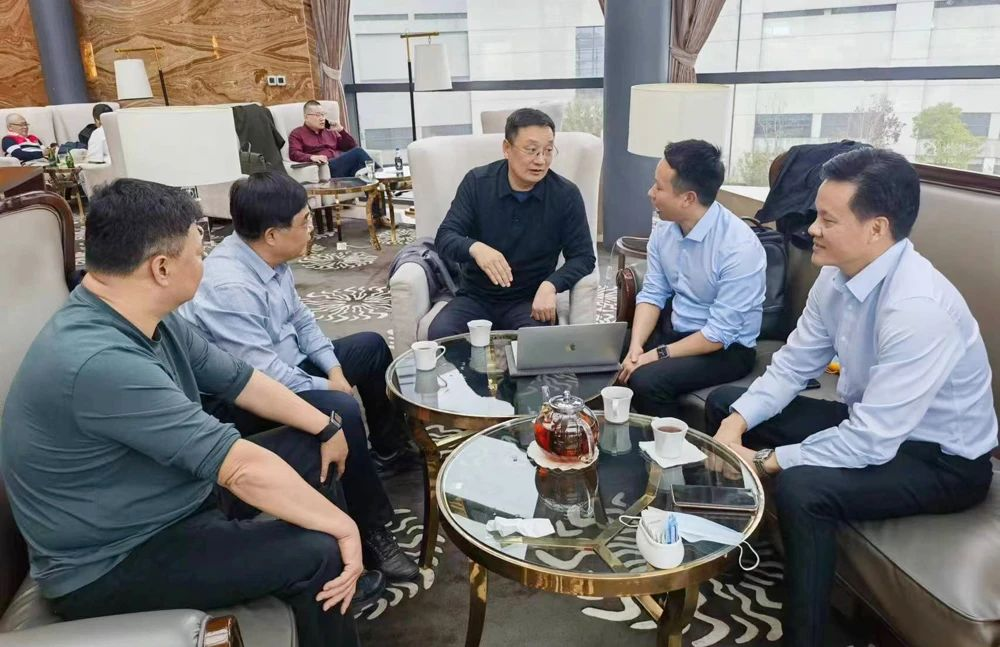 Research Site in Antsoo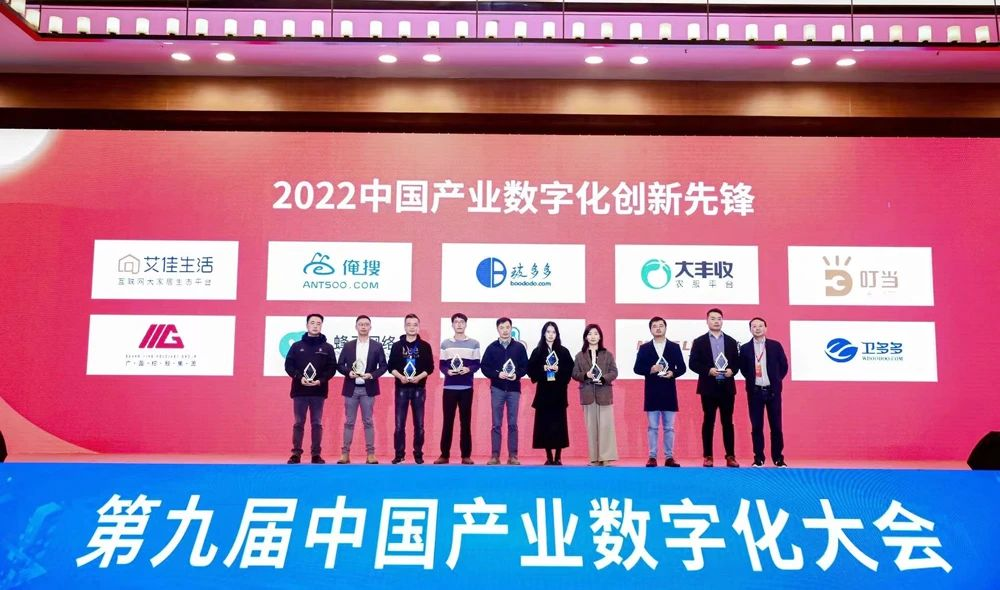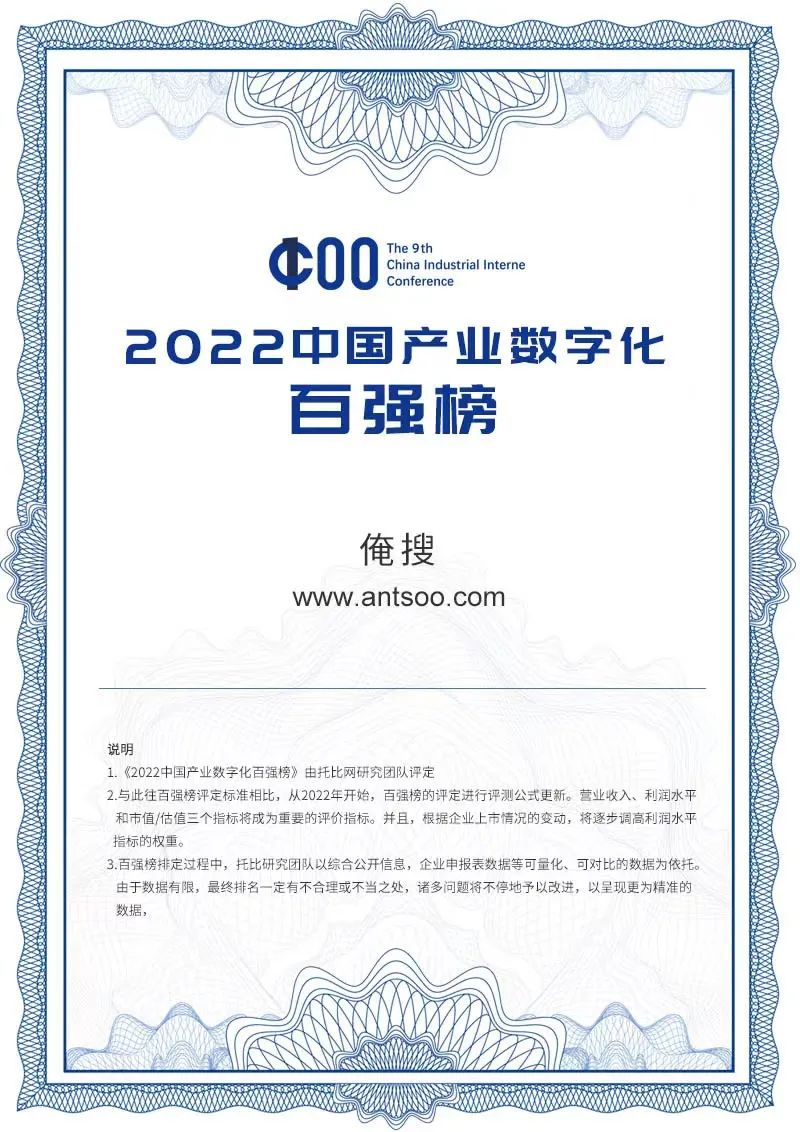 These honors were just a microcosm of the high-quality development of Dawn Chemical Company. Since the beginning of 2022, Dawn Chemical's traditional trading has gained strong momentum, the digital service has moved forward, and the integrated development of "online + offline" has achieved remarkable results.
According to the introduction by Yu Cuntao, deputy general manager of Dawn Chemical Company, Dawn has been a gold medal user, AAA user, and excellent customer year after year since its cooperation with PetroChina for more than 20 years, and its annual cooperation volume ranks first stably. "We undertake the functions of channel construction, information transmission, and customer service of North China Sales Company of PetroChina, provide customers with comprehensive technical consultation and after-sales service of petrochemical products, and play the role of a link and a bridge."
As a leading enterprise in the Chinese chemical and plastic trading industry, Dawn Chemical is the regional first-level distributor or agent of more than 70 large Chinese and foreign petrochemical companies such as PetroChina and Sinopec. There are 40 subsidiaries or offices and 120 warehouses at home and abroad, with an annual sales volume of more than 4 million tons. In recent years, Dawn Chemical has started the road of digital transformation based on its chemical and plastic trading, and proposed the strategic goal of "creating a one-stop service ecosystem for the chemical and plastic industry".
According to the plan, based on the industrial accumulation advantages of more than 30 years, Dawn Chemical uses blockchain, Internet of Things, big data, business intelligence and other technologies to build an industrial Internet service platform, integrates industrial resources such as data, capital, technology, innovates business models, and provides industrial chain partners with services such as centralized procurement, electronic transactions, raw material customization, technical consulting, finance, and warehousing and logistics." "In 2022, we achieved key breakthroughs in model innovation and digital transformation." Vice President Xie Yuntao said.
Dawn Chemical's "Huasujia" is committed to building digital infrastructure for the chemical and plastic industry such as online trading platforms, online financing routers, general intelligent manufacturing solutions, and plastic application technology cloud platforms, and breaking the traditional industry through technological power." Wang Xiaofeng, director of strategic operations of Huasuyunshang Company, said that through the digital middle platform, flexible support for various business scenarios has been realized, and the entire process of business management has been basically digitized.
Director Wang Xiaofeng said that from the system level, they had opened up the trade platform (ERP), Dawn Logistics TMS, JD Technology (finance), Chenshi Software (futures), China Merchants Bank CBS (bank-enterprise direct connection), Huasujia APP and other systems, realized the visualization of all links of the business, connected the broken processes, and centralized the scattered data." As the undertaker of ERP project, we are cooperating with Huawei Cloud to implement the digital operation project, which will deepen data governance, management and application, use data to guide and improve business, and support business model innovation and transformation."
Data is the key factor of production. Sun Xiaodong, Chief Financial Officer of Dawn Chemical Company, said that ERP could digitally restore the transaction scenarios and closed-circle data could support the analysis and optimization of procurement and sales behavior under fine management. It can conduct dynamic real-time analysis on customer portraits, supplier portraits, product portraits and industry portraits, so that Dawn's accumulation over 30 years can better empower the industrial ecology, make data truly generate value, and form exclusive data assets for the chemical and plastic industry.
If it is said that "Huasujia" is a digital advancement from the inside to the outside, then "Antsoo" is a digital integration from the outside to the inside. According to Ke Tingwen, CEO of "Antsoo", said, "We are always running on the track of empowering chemical and plastic enterprises to be 'digital' and 'intelligent'. In the future, we will continue to focus on the chemical and plastic industrial chain, integrate data resources, connect the industry side and the government side, give full play to the platform effect, build an "industrial brain", and create the largest and most valuable digital service platform for the chemical and plastic industry in China."