A few days ago, Beijing city announced "the 16th Batch of New Technology and New Products (Services) List in Beijing City", 6 grades of two items – melt-blown polypropylene material and melt-blown fabrics declared by Dawn Polymer (Beijing) Technology Co., Ltd., a subsidiary of Dawn Polymer, were listed among them. It indicated that Dawn products could enjoy policy support such as government procurement, promotion, and application, which provided strong scientific and technological support for expanding the market.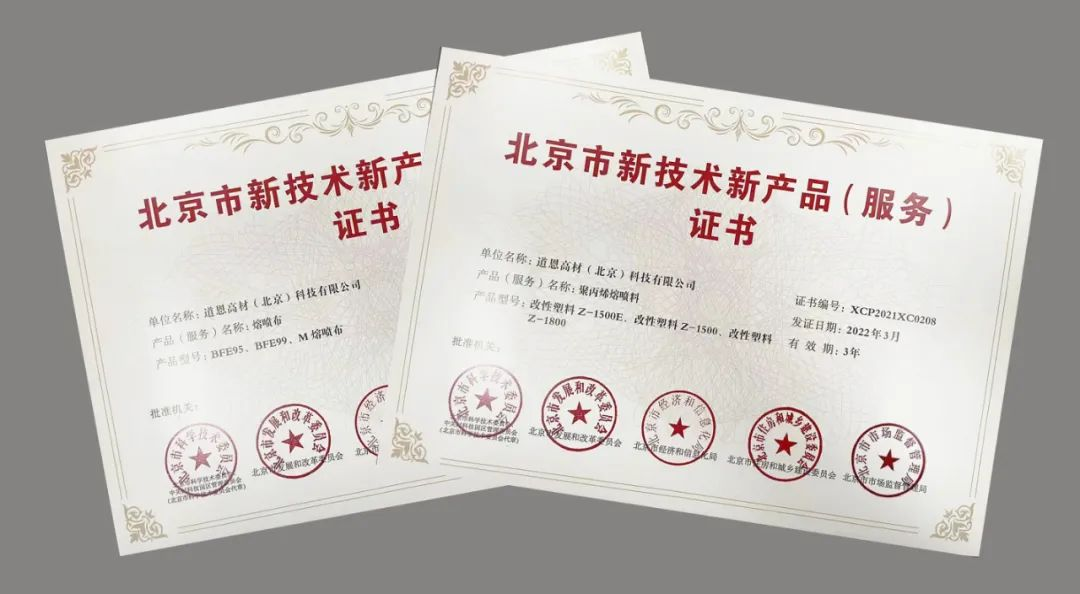 Municipal-level new technologies and new products are innovative products (services) selected by Beijing city with advanced technology, clear property rights, reliable quality, and broad market prospects in key strategic emerging industries to promote the (services) application of new technologies and new products. According to reports, the "New Technologies and New Products (Services) Certificate in Beijing City" is jointly recognized by five departments including the Beijing Municipal Science and Technology Commission and the Zhongguancun Science and Technology Park Management Committee with high authority, aiming to promote the development of high-tech industries, help enterprises to improve their innovation and scientific research capabilities.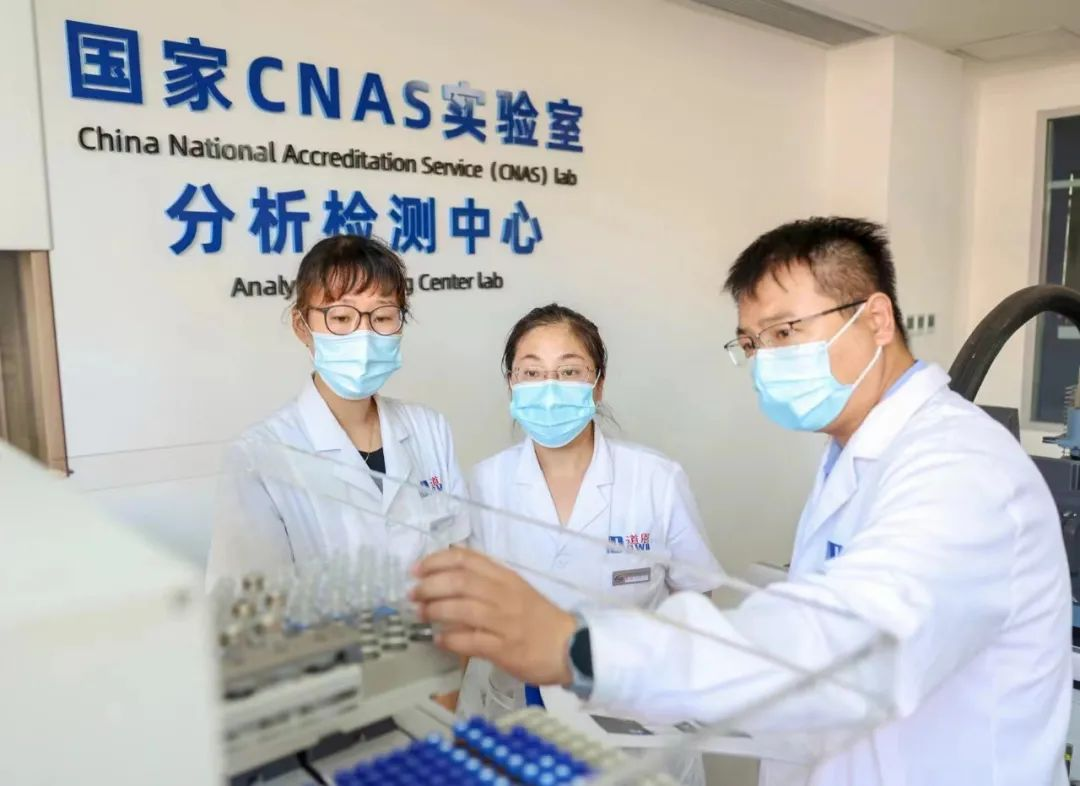 National Enterprise Technology Center of Dawn Polymer
Dawn Polymer is the first thermoplastic elastomer A-share listed company in China, specializing in the R&D and application of new polymer materials. The products include thermoplastic elastomers, modified plastics, color masterbatches, melt-blown materials, and degradable materials. As an important carrier of Dawn's R&D layout, Dawn Polymer (Beijing) Technology Co., Ltd is an R&D-based technology enterprise engaged in the development and promotion of new products, new technologies, and new applications in the field of new polymer materials. Up to now, it has won more than 10 scientific and technological awards. And it was recognized as a Zhongguancun high-tech enterprise in May 2021.
"The melt-blown polypropylene material selected this time is the core product that we have been working on for 20 years. Whenever the country and society need, there are Dawn melt-blown materials." Tian Hongchi, a national key talent engineering expert and general manager of Dawn Polymer, said that no matter it was SARS in 2003 or the COVID-19 in 2019, melt-blown polypropylene materials played a crucial role in epidemic prevention and control." As the formulation unit of the national standard for "Plastic Polypropylene Melt-blown Special Materials" and a national key protection enterprise for epidemic prevention and control, we are worthy of such an honor!"
Joint laboratory of Dawn & BUCT
At the most strenuous time against the COVID-19, Dawn Polymer (Beijing) Technology Company and Beijing University of Chemical Technology undertook the "Key Technology and Industrialization of Reusable Protective Masks" of the Ministry of Science and Technology of the People's Republic of China, and the Beijing Municipal Science and Technology Commission's "Preparation technology and industrialization R&D of long-term storage and multiple Use of melt-blown polypropylene material" and other emergency research and development topics. At the same time, Dawn quickly opened the "melt-blown material-melt-blown fabrics-mask" anti-epidemic industrial chain,and contributed scientific and technological strength to the realization of the strategic reserve of anti-epidemic materials, which got thanks and commendations from the State Council, the Ministry of Science and Technology and many provinces.
"Being in the list of 'New Technology and New Products (Services) in Beijing City' showed that our products with independent intellectual property rights were mature in technology and reliable in quality. It was an affirmation and recognition of the advanced and innovative R&D of Dawn" General Manager Tian Hongchi said that in the future, Dawn would continue to adhere to the business philosophy of "product-rooted, people-oriented, technology-led, and customer-first", constantly extend and optimize the product chain, enterprise chain, and industrial chain, and develop more new technologies and products to contribute to the construction of Beijing International Science and Technology Innovation Center in the strategic journey of building an expert enterprise.