On February 16th, Shen Jian, Deputy Mayor of Yantai City, came to Dawn for investigating the production of anti-epidemic materials, affirming Dawn's hard-core anti-epidemic performance, and encouraging Dawn to increase the added value of products through technological innovation, continuously improve its core competitiveness, and continue to guarantee the supply of high-quality anti-epidemic materials. Li Wanping, Mayor of Longkou city, Nie Yongmao, Vice Mayor of Longkou city, and Yu Xiaoning, Chairman and President of Dawn Group accompanied the investigation.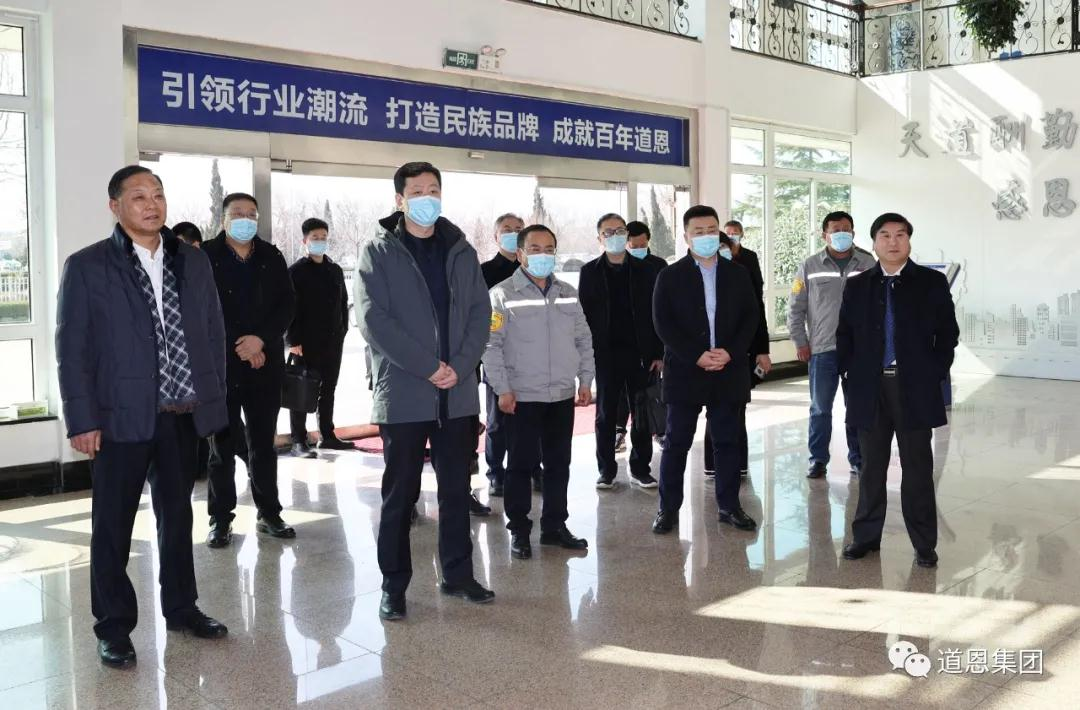 In the product exhibition hall of Dawn Polymer, Shen Jian, Vice Mayor of Longkou city listened to the introduction of enterprise development, industrial layout, technological innovation, product performance, application fields, and park planning. Afterward, Deputy Mayor Shen Jian walked into Dawn Polymer's melt-blown polypropylene special material production workshop for mask fabric to gain an in-depth understanding of product production and supply guarantee.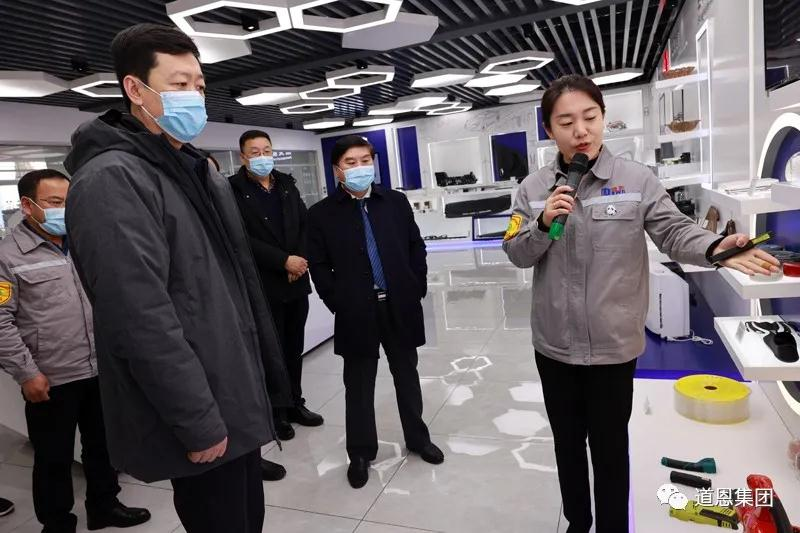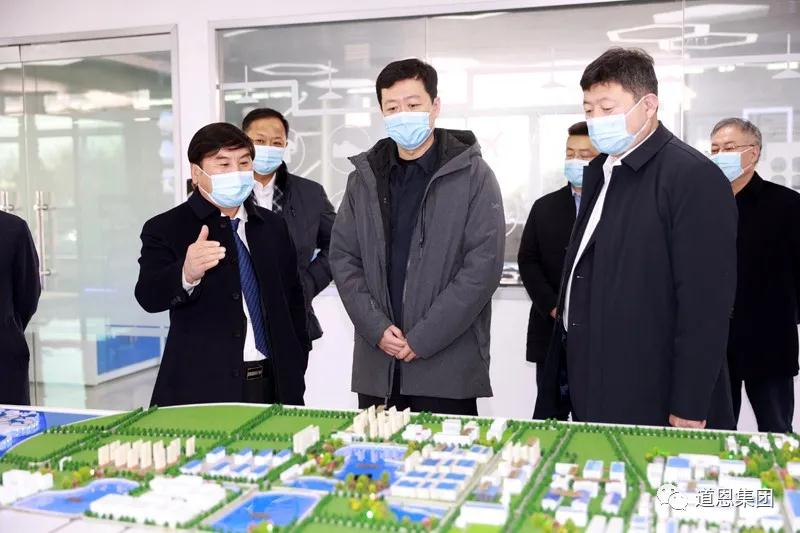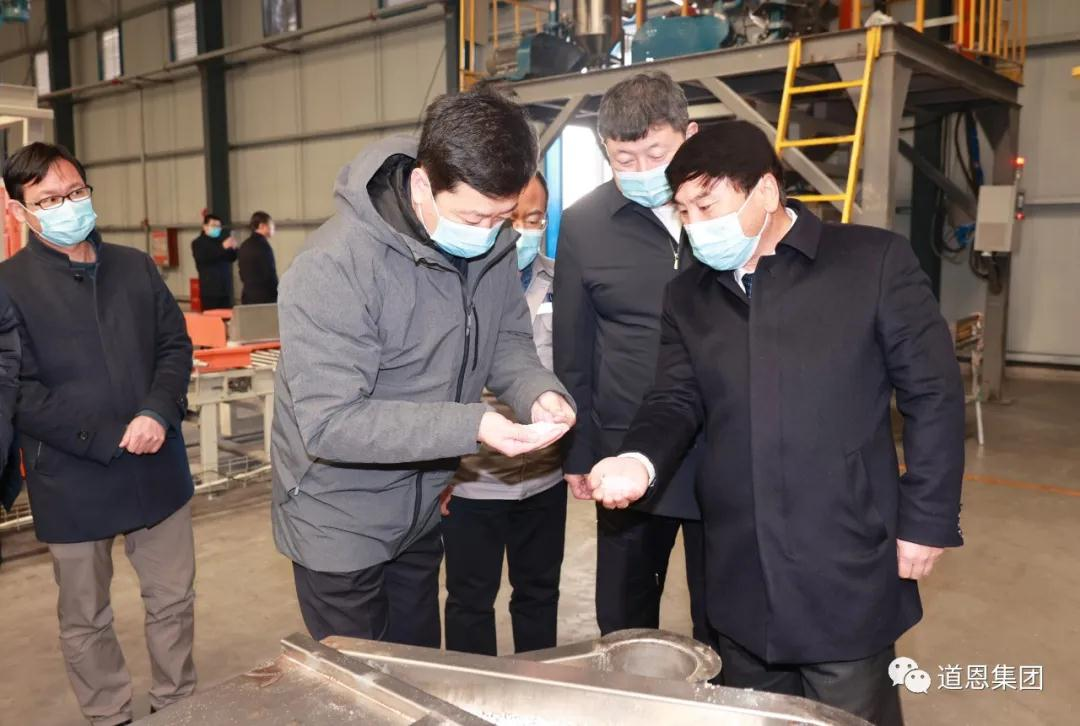 According to reports, after the outbreak of COVID-19, masks and other epidemic prevention materials continued to be urgently needed. As the national standard preparation unit of "Plastic Polypropylene Melt-blown Special Materials", a national key protection enterprise for epidemic prevention and control, and a major Chinese manufacturer of melt-blown polypropylene special materials, Dawn Polymer urgently resumed work and production and produced at full capacity for 24 hours a day to fully guarantee the supply of melt-blown materials.
The leading technical reserves and smooth emergency response mechanism provide technical support and solutions for the company to rapidly increase production capacity and fully guarantee the supply. According to statistics, after the production expansion of melt-blown polypropylene special materials of Dawn Polymer (Parent company), the daily output reached 1,200 tons, which can meet the production needs of 1.2 billion masks, and maximize the Chinese epidemic prevention and control and resumption of work and production. Dawn received thanks and commendations from the State Council, the Ministry of Science and Technology, and many provinces.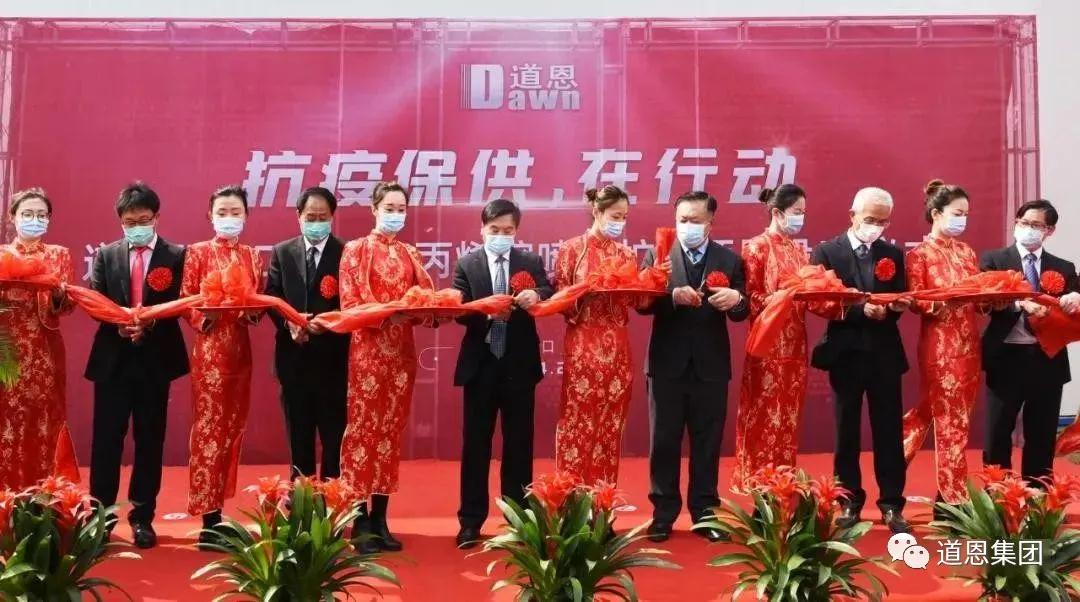 Chairman Yu Xiaoning introduced that technology empowered the fight against the "epidemic", demonstrating the technological content of Dawn. Dawn Polymer (Beijing) Technology Co., Ltd undertook many emergency R&D projects with Beijing University of Chemical Technology, including the "Key Technology and Industrialization of Reusable Protective Masks" of the Ministry of Science and Technology, the "Research on the preparation technology and industrialization of melt-blown polypropylene materials that can be stored for a long time and can be used repeatedly" of Special Novel Coronavirus Infection Science and Technology Project of Beijing Municipal Science and Technology Commission, participated in the drafting of group standard "Reusable Civilian Masks", and contributed scientific and technological strength to the realization of the strategic reserve of epidemic prevention materials in the post-epidemic era.
The COVID-19 still exists, and we need to struggle to ensure the supply. Chairman Yu Xiaoning said that under the epidemic, Dawn quickly formed a whole industrial chain supply from melt-blown polypropylene special material to mask fabrics, and then to masks. With the continuous extension of the product chain, enterprise chain, and industrial chain, Dawn will practice the business philosophy of "product-based, people-oriented, technology-led, and customer-first", further opening and enriching the entire industrial chain of medical and health nonwoven materials, and helping the global epidemic prevention and control and the development of the medical and health protection industry.