On the morning of February 16th, the 2022 Work Mobilization Conference of Longkou city was grandly held in the administrative center, which commended enterprises and advanced units with outstanding contributions in 2021. Dawn Group won the "Outstanding Contribution Enterprise Award" for its local-level tax contribution and project investment contribution. Yu Xiaoning, Chairman and President of Dawn Group, attended the event and took the stage to receive the award.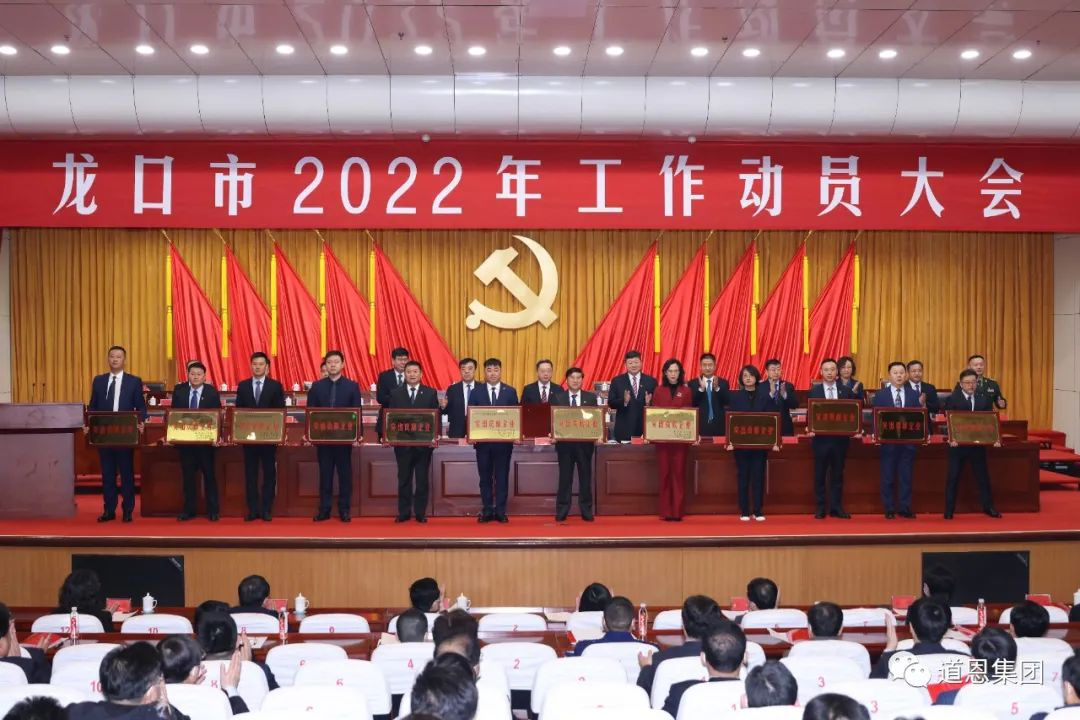 After more than 30 years of development and accumulation, Dawn Group has formed a pattern of coordinated development of main and auxiliary industries such as chemical and plastic trading, new polymer materials, titanium dioxide, modern logistics, coal industry and trade, financial services, and other industries by adhering to the high-quality development path integrating science, industry, trading, logistics, and finance. Dawn ranks among the top 500 private enterprises in China year after year. It is worth mentioning that the operating income and total tax payment have increased year by year, and the contribution to the regional economic and social development has continued to increase.

In the past year, Dawn has made more efforts in various aspects and achieved fruitful results. Its high-quality development trend is good: It accelerates the layout of the industrial map, continues to extend the industrial chain, and steadily and orderly carries forward in the construction of many projects. The brand competitiveness and industrial influence have risen sharply, and the first year of the "14th Five-Year Plan" has been successfully concluded.
In 2022, the situation at home and abroad is complex and changeable. Dawn Group will continue to adhere to the business philosophy of "product-based, people-oriented, technology-led, and customer-first", continue to implement innovation-driven strategies, continuously build product chains, enterprise chains, and industrial chains, fully open the strategic transition journey from a professional enterprise to an expert enterprise, stride forward towards the "two 100 billion-level" goals of 100-billion-level enterprises and 100-billion-level parks, and make new and greater contributions to local economic development.