On November 12nd, the Shandong Provincial Federation of Trade Unions announced the list of the second all-member innovative enterprises in Shandong Province. Dawn Group was on the list, marking that the all-member innovation work of Dawn Group became a model of Shandong province. It was reported that only 50 enterprises in Shandong were shortlisted.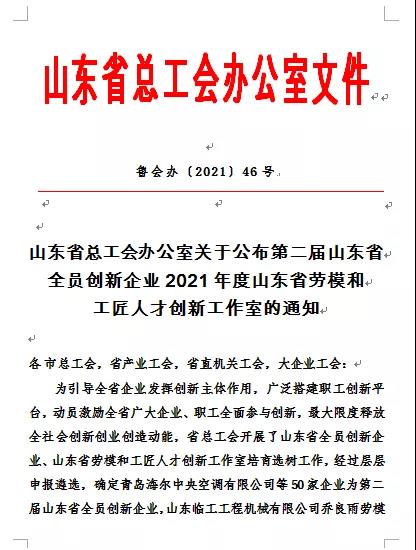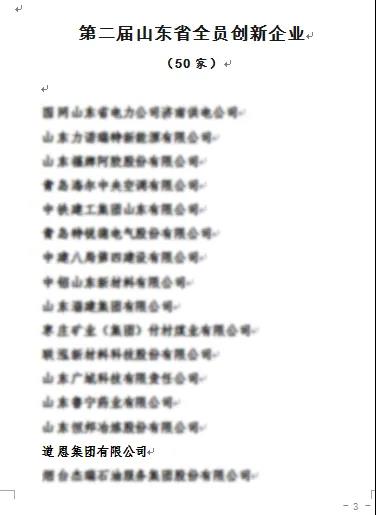 The all-member innovation ability is the core competitiveness of an enterprise. Dawn Group vigorously promotes the ethos of model workers, hardworking spirit, and craftsmanship spirit, inspires all employees to increase their awareness of innovation, cultivate innovative thinking, stimulate innovative talents and improve innovation results. It cooperates with Beijing University of Chemical Technology, Zhejiang University, Qingdao University of Science and Technology and other universities to build production-learning- research platforms. Through the establishment of a diversified talent training mechanism, it has cultivated a team of innovative talents with high scientific research level, strong comprehensive capabilities, and outstanding achievements. A group of provincial and municipal labor model teams, chief technicians, technical experts, industry craftsmen and other high-skilled craftsmen teams have emerged.
Innovation is the first driving force, and technological innovation empowers high-quality development of enterprises. Over the years, Dawn Group has been committed to "building seven high-ends and four cores" and has formed a national R&D platform layout of "1210" (that is, 1 research institute, 2 scientific and technological innovation centers and 10 base R&D centers). Many key preparation technologies have won high-level scientific and technological awards such as the second prize of the National Technical Invention Award, and a variety of core products have entered the international market. At the same time, Dawn Group focuses on management innovation in terms of internal control model, marketing model, operation model, etc., and adheres to the management model of ""technology content, quality, production capacity, sales, efficiency, asset-liability ratio, and investment return rate", which substantially increasing the operating efficiency.
As an outstanding representative of Shandong Province practicing all-member innovation enterprise, Dawn Group will continue to implement the innovation-driven development strategy in the future, adhere to the business philosophy of "product-based, people-oriented, technology-led, and customer first", unswervingly support, encourage and promote the innovation, continue to increase the R&D of new products and new technologies, maximize the release of innovation kinetic energy in the process of continuing to build product chains, enterprise chains and industrial chains, and condense a strong innovation force for the conversion of new and old kinetic energy and high-quality development of Dawn Group.