On March 3rd, Yantai Longgang Pump Industry Co., Ltd. (referred to as Longgang Pump, stock code 870615), a company listed on the National Equities Exchange and Quotations, disclosed that the 16 million new stocks targeted issued by Longgang Pump and subscribed by Dawn Group costed a total of CNY 40 million, equivalent to CNY 2.5 per stock. At present, the stock registration procedures have been completed in China Securities Depository and Clearing Company Limited, and the shareholding ratio of Dawn Group will increase to 26.32%, becoming the second-largest shareholder.
As one of the top 500 private enterprises in China, Dawn Group was founded in 1991. Over the past 30 years, Dawn has adhered to the high-quality development road integrating science, industry, trade, logistics, and finance, and formed a pattern of coordinated development of main and auxiliary industries including chemical and plastic trade, new polymer materials, titanium dioxide, modern logistics, coal industry and trade, financial services, and other industries. In January 2017, Dawn Polymer (Stock Code:002838) was successfully listed on the Shenzhen Stock Exchange, opening a new journey of mutual development between Dawn's real economy and the capital market.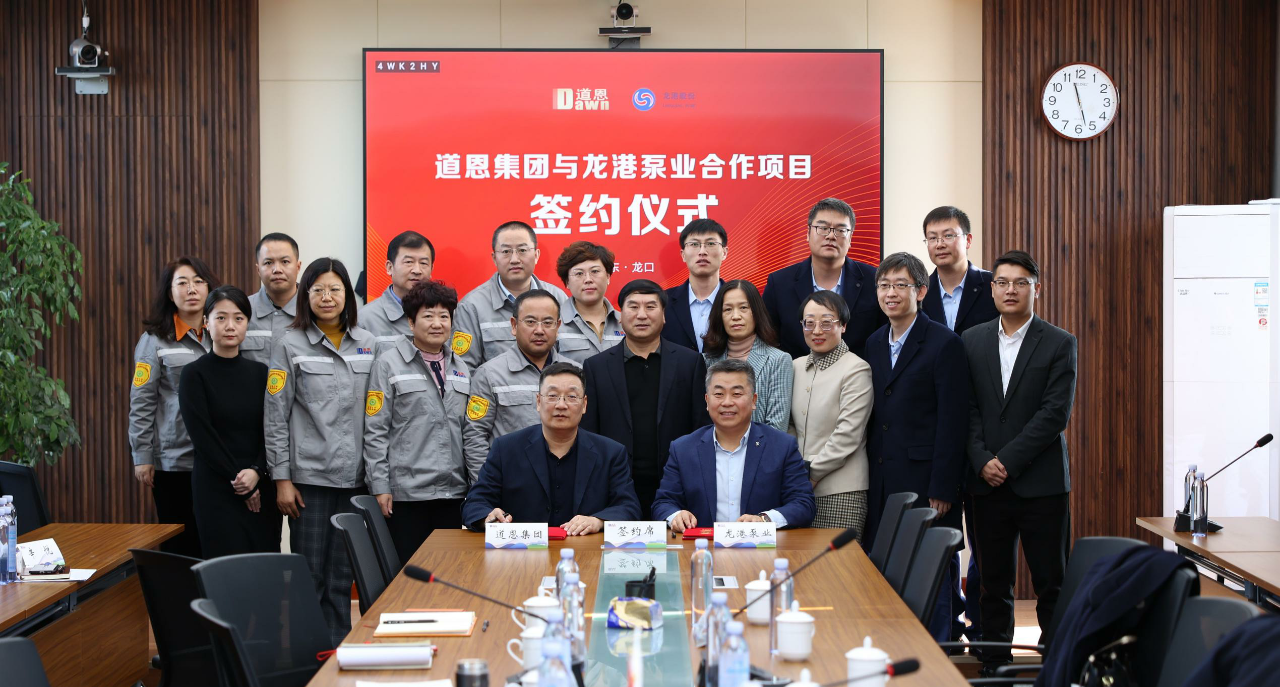 Signing Ceremony of Dawn Group and Longgang Pump
In the process of industrial production, pumps play a vital role. According to reports, Longgang Pump, established in May 2001, mainly produces special industrial pumps, fire pump equipment, and accessories with corrosion resistance, high-temperature resistance, and high-pressure resistance. It is committed to providing high-quality products and services to customers in petroleum, petrochemical, coal chemical, basic chemical, pharmaceutical, food, water treatment, and other industries. The company's products were exported to Asia, Africa, Europe, and America. In February 2017, Longgang Pump was listed on the National Equities Exchange and Quotations.
Longgang Pump focuses on technological upgrading and independent research and development. In recent years, it has continuously introduced high-end technical talents in pump design to form a technical team and carried out industry-university-research cooperation with Shandong University, Zhejiang Sci-tech University, Yantai University, and other universities for the continuous development of new products. In addition to chemical pumps made of common anti-corrosion materials, the company has successively developed ultra-low carbon dual-phase high-quality stainless steel and other special alloy materials pumps that are resistant to strong corrosion such as dilute sulfuric acid, hydrochloric acid, concentrated sulfuric acid, and caustic soda.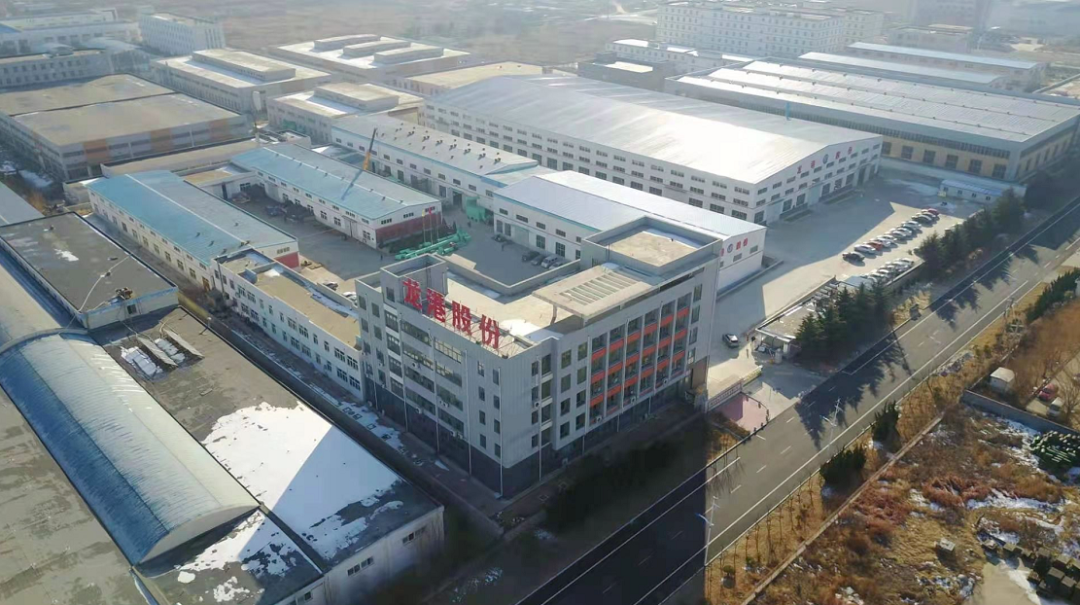 Aerial view of Longgang Pump factory
It is worth mentioning that the BB2 high-efficiency centrifugal pump independently developed by Longgang Pump is mainly used in crude oil transportation, coal chemical industry, natural gas processing, offshore drilling equipment, and other industrial processes. It has been verified that the optimal hydraulic efficiency point reaches 90.5%, which is higher than the national level energy efficiency of 3.5%. With excellent product quality and product energy efficiency, it has been successfully selected as a unicorn enterprise and gazelle enterprise of Shandong Province in 2020, becoming one of the three companies in Yantai High-tech Zone selected for this list.
Longgang Pump said that the funds raised from this directional issuance were mainly used for the company's working capital, repayment of bank loans, etc., to optimize the company's financial structure, improve profitability, and reduce the asset-liability ratio; At the same time, optimize the company's equity structure through external investment, enrich the elements of enterprise development, and make up for shortcomings to seek longer-term development.
In the future, Longgang Pump will continue to overcome the bottleneck technology with advanced design concepts, build a Chinese first-class high-end pump brand, promote the process of localization, and make the "national brand" of China's pump industry famous in the world, and highly compatible with Dawn Group's vision of "leading the industrial trend and building a national brand". With integrity as the boat, dedication as the paddle, they will set sail with unity, innovation, and gratitude, increase investment in R&D, stimulate endogenous motivation, realize resource sharing, complementary advantages, and coordinated development, and continue to enhance the core competitiveness and brand influence of the companies.