On February 19th, the 3-day 2022 new employee orientation training event of Dawn Group was successfully concluded at Dawn Business School. Yu Xiaoning, Chairman and President of Dawn Group, Dean of Dawn Business School, and Liu Lili, Vice President of Dawn Group and Deputy Dean of Dawn Business School, attended the event. Personnel in charge of administration and personnel of various departments and units, and newly recruited employees participated in the activity.
Previously, at the opening ceremony held on February 17th, Vice President Liu Lili welcomed the arrival of the new employees, "New employees are the fresh blood and strength of enterprise development. Dawn uses high-end platforms to attract talents and make them maintained with emotion and motivation." She introduced the talent incentive system, cadre training system, career development channels, etc., and encouraged everyone to be proactive and steadfast, fly their dreams, and make themselves successful on the platform of Dawn. As a representative of outstanding employees, Zhang Shuang, a product backer of Dawn Chemicals Co., Ltd, told the story of his accumulation in learning and growth in practice. "When a person has an opportunity, a platform, and a career, he will become a struggler. Only when he struggles enough to move, can he see his best self." Wang Jialin, the production team leader of Dawn Special Elastomer Company, who won the "Most Beautiful Blue Collar" of Dawn Group in 2021, shared his 12-year working experience in Dawn with the new employees. He encouraged new employees to work hard and harvest in the big family of Dawn, establish the concept of "dream starts with learning, career depends on ability", regard Dawn as a field of responsibility for lifelong cultivation, and continue to grow and develop.
During the subsequent on-site visit, the new employees further understood the development history of Dawn Group and its key enterprises, and had intuitive learning of Dawn Group's corporate strength, industrial layout, technology research and development, and brand value. "Dawn's hard-core performance during the COVID-19, Chairman Yu Xiaoning's sense of social responsibility and family and country feelings deeply shocked me. With the deepening of understanding, I am more and more convinced of my choice." The new employee said during his visit.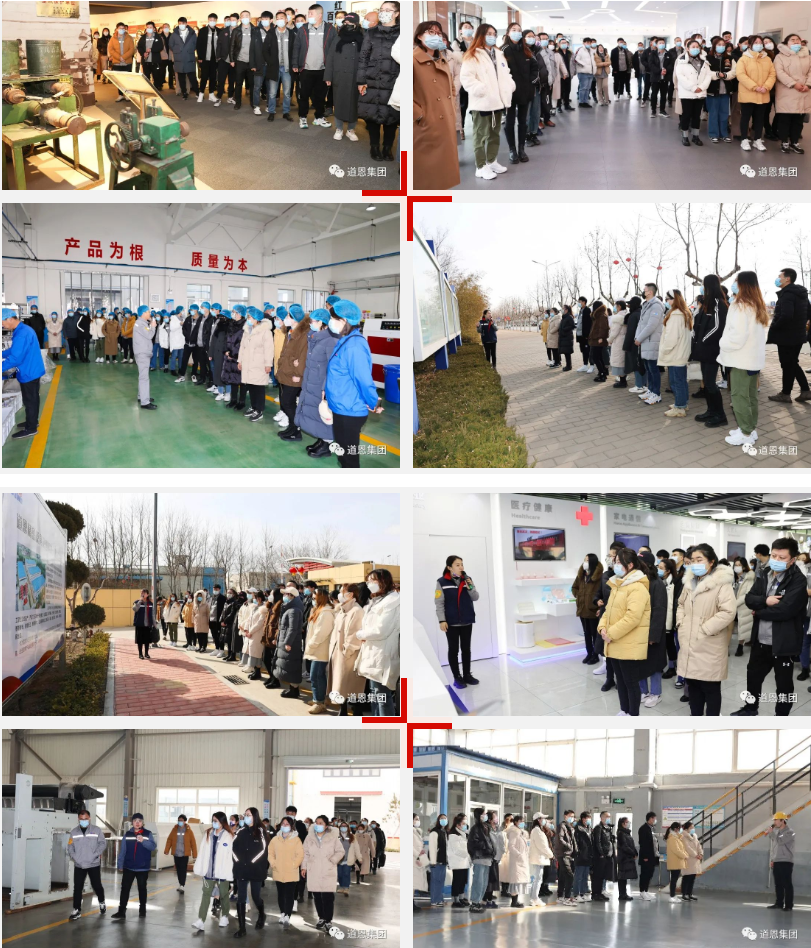 The interesting outreach training activities had greatly improved the sense of participation of new employees. Through experiential training, new employees fully understand the mutual promotion relationship between personal values and team goals. In particular, "Double Decoding" exercised everyone's information collection, analysis, awareness, sensitivity, innovative thinking, and ability, allowing everyone to fully experience teamwork and strengthening their will to persevere.
"We improve communication, strengthen collaboration, stimulate potential, and position correctly in experience, exchange and sharing. We enhance team spirit and sense of cooperation that cooperate and support each other, and then create a high-performance innovation team." The winning team shared in the recap summary.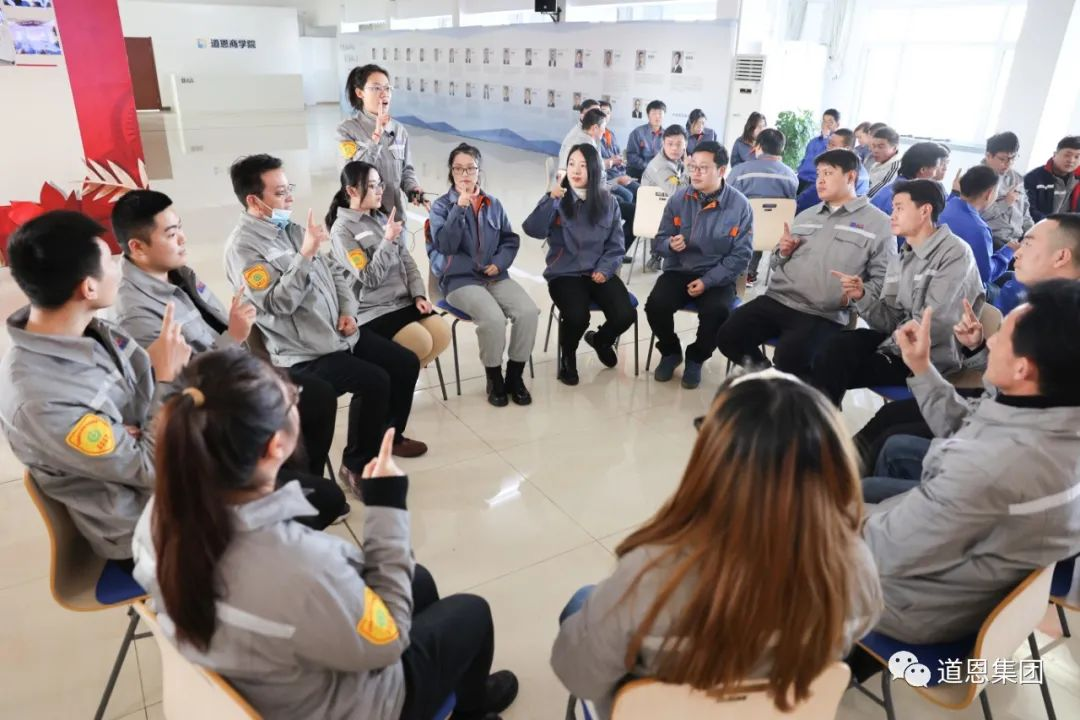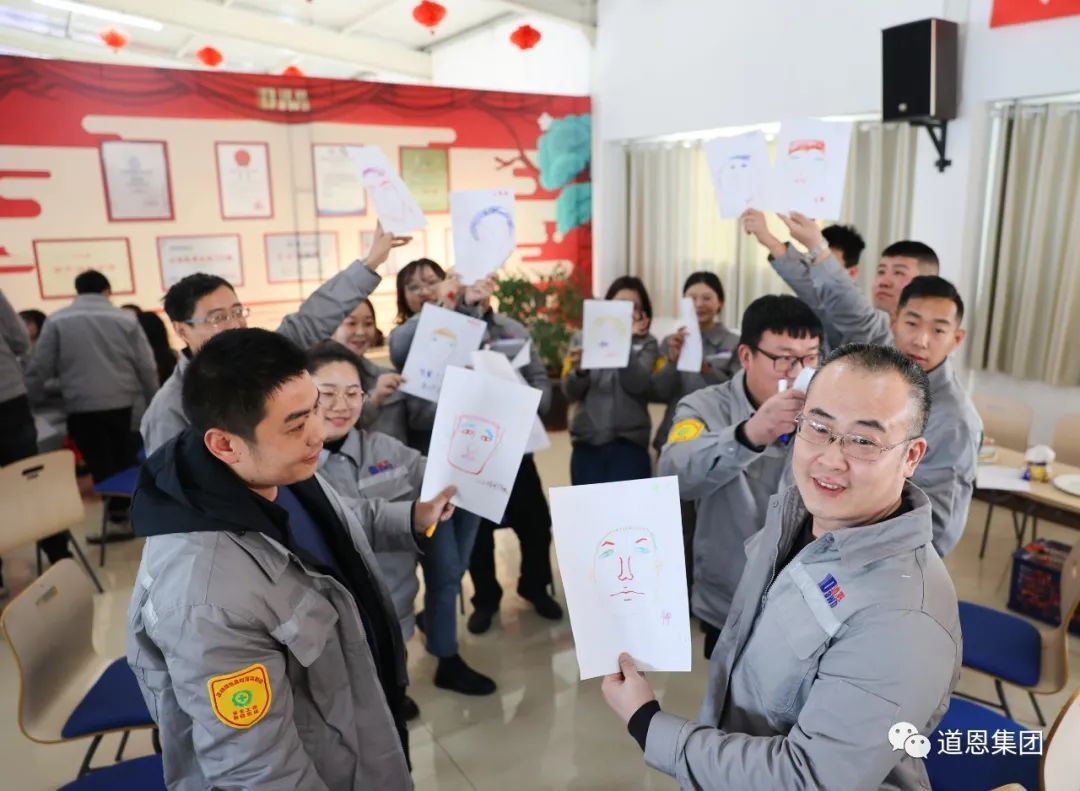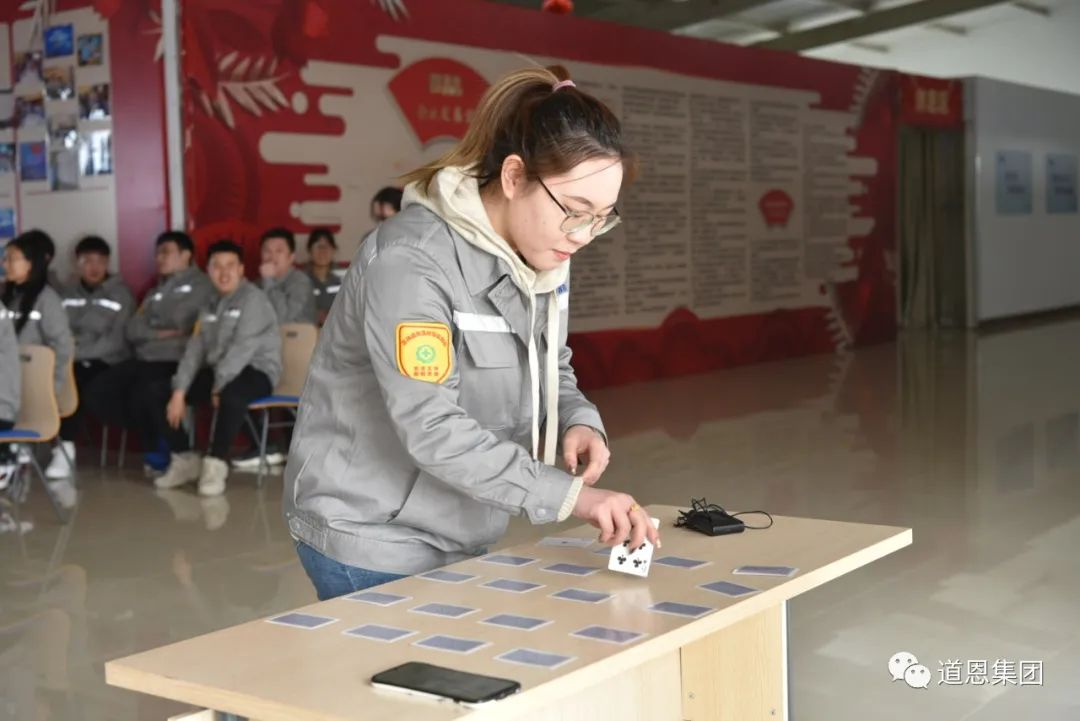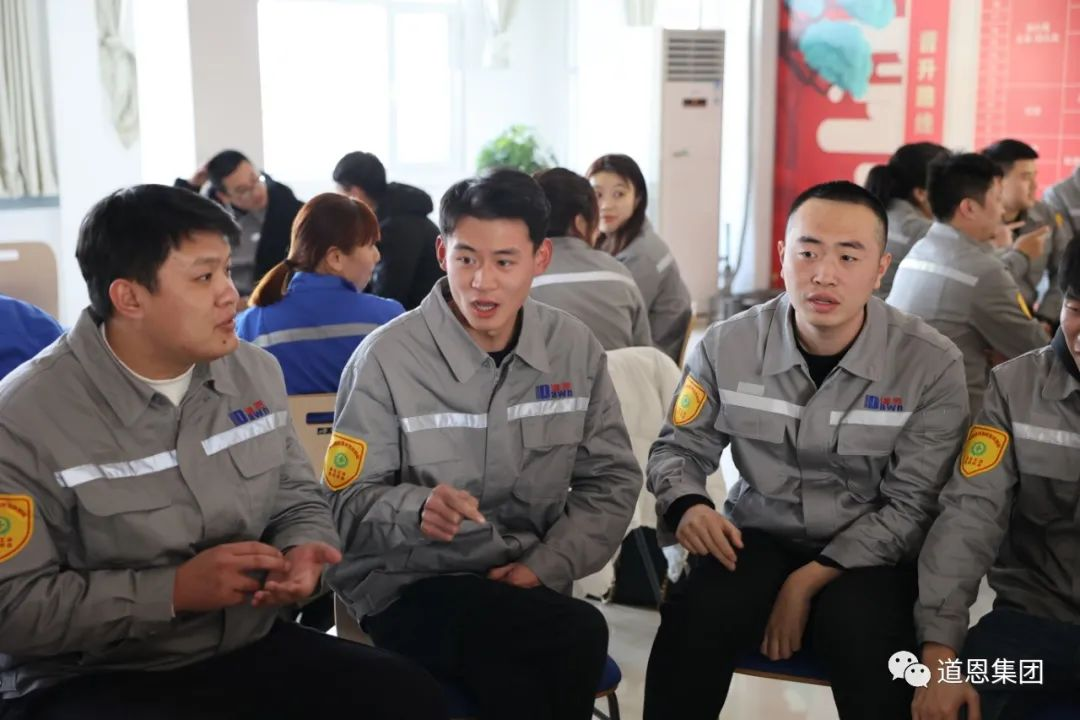 The theoretical study session on February 17 was the highlight. Dawn Business School scientifically planned, actively communicated, further enriched, and refined the curriculum system, and selected 8 senior teachers to give lectures. Combining their respective work practices, they explained to new employees about the corporate culture, strategic planning, product knowledge, human resource management, administrative management, financial management, safety, and environmental protection, career planning, integrity and self-discipline, risk prevention and control, etc. After one and a half days of study, everyone said that they had learned a lot about the theoretical courses, and the professional knowledge and rigorous work attitude of the lecturers who become role models for future work and study deeply infected everyone.
At the graduation ceremony on February 19th, Zheng Guanghui, the representative of new employees, made a passionate speech, "Several days of activities are full of sensation, challenging, hard-working, and unity." She said that in the future, she must bear hardships and keep hardworking, learn more from teachers and leaders, show herself on the big stage of Dawn, dedicate herself, and strive to become an extraordinary new driving force of Dawn Group.
Ding An, the representative of fresh college students, said that on the road of career development, the important thing is not where you are now, but the direction of the next step. "For college students who stepped into the society, the choice of enterprises is particularly important. I am proud that I can meet a platform like Dawn when I stepped into the society."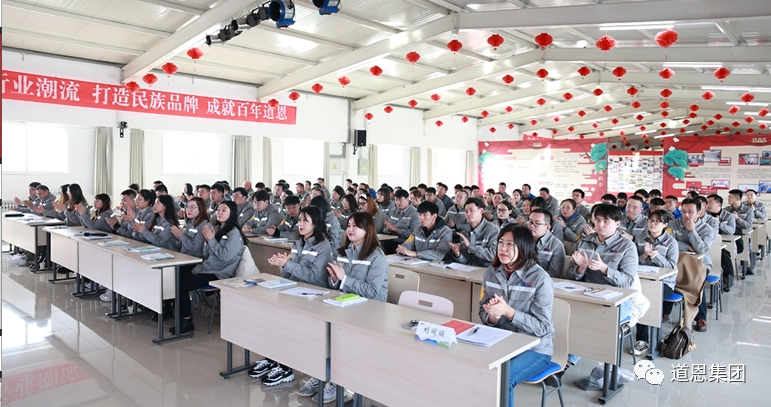 Chairman Yu Xiaoning reviewed Dawn's development history with affection and made an in-depth analysis of Dawn's management portrait. He asked new employees around "Who am I? Where am I from? Where am I going to?" and encouraged everyone to treat their parents, friends, and enterprises with gratitude and honesty.
Human resources are the first resource. Chairman Yu Xiaoning emphasized that Dawn Group has always adhered to the employment concept of "selecting the suitable people, cultivating the good people, putting the people in right position, keeping people remain, and making the people successful", and deeply practiced the management concept of "Cultural influence, institutional binding", and strived to create a sustainable development platform for employees. He inspired new employees to seize opportunities, work hard and have the courage to take social and family responsibilities, and become young men with ideals and aspirations.
At the end of the event, all the new employees took the "Dawn Man Declaration" as their oath and swore passionately, expressing their firm choice to become a Dawn man. The passionate Dawn "Dancing together in wonderful melody, building beautiful families together, and sharing happy lives together" belief resounded in the venue and was full of power.